Body
Morning Raves Are a Thing Now
In Brooklyn, the rave workout starts at dawn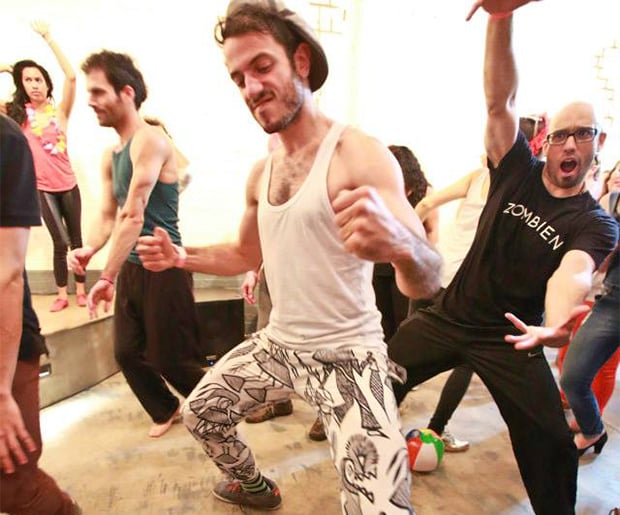 Brooklyn likes to be on the cutting edge of everything all the time. So it's no surprise that they'd be trying to come up with some crazy fitness trend or other. We're pleased to introduce you to Brooklyn's entry into the fitness world: the morning rave.
Originally begun in London, the morning rave phenomenon was brought to the states, and Brooklyn in particular, by Annie Fabricant, who hosts the monthly "Morning Gloryville" parties in Williamsburg. The events start at 6:30 in the morning and exist as a coffee-fueled, drug-free, morning alternative to late night dance parties. The parties offer free massages, yoga, smoothies, and DJs spinning tons of dance-worthy tunes.
RELATED: Great Workout Tips For Women
"I fell in love with the positive energy. I was so inspired, I immediately asked its co-founder Samantha Moyo if I could bring it back with me to NYC," said Fabricant of Morning Gloryville's launch earlier this year. The parties cost a whopping $20 a session but the price tag hasn't stopped people from participating. At last month's morning rave, more than 200 people showed up, and Fabricant is expecting twice that the next time around.
If only we could get up that early. [
Shape
]