Health
Model With Chronic Illness Sets Awesome Example of Self-Acceptance
How Bethany Townsend learned to embrace her colostomy bags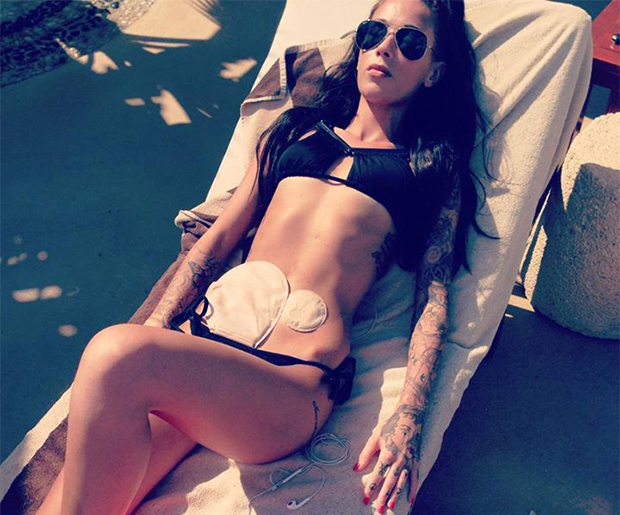 Meet Bethany Townsend. She's a 23-year-old aspiring model who's pretty special. Sure she's got body issues, but here's are a bit different than the average twenty-something -- she's living with a colostomy bag.
Bethany, as she explains on her Instagram page, was diagnosed with Crohn's disease when she was just three. In 2010, her bowel burst and she had a portion of her intestines removed, which warranted her being fitted with two colostomy bags.
RELATED: Your Beauty Dream Team -- Overnight Skin Care Masks
For several years, Bethany hid her colostomy bags from her friends and family and the world, embarrassed and ashamed. But last Christmas after she and her husband traveled to Mexico, she took a picture of herself lying out in a bikini, bags exposed, and posted it on Facebook. A couple of months later, she sent the picture to Crohn's and Colitis UK, a nonprofit that helps improve the lives of those living with inflammatory bowel diseases.
Now she's reconsidering her modeling career, and hoping to inspire others suffering from Crohn's to live their best lives. "If I can inspire or help other people in my position to feel a little more comfortable in their own skin," she said, "then I'm really happy." [
Huffington Post
]