Fashion
Miley Cyrus Angers Twitter Followers With Her Furry Fashion Choice
Cyrus has defended animal rights in the past, so fans were surprised to see her rock real fur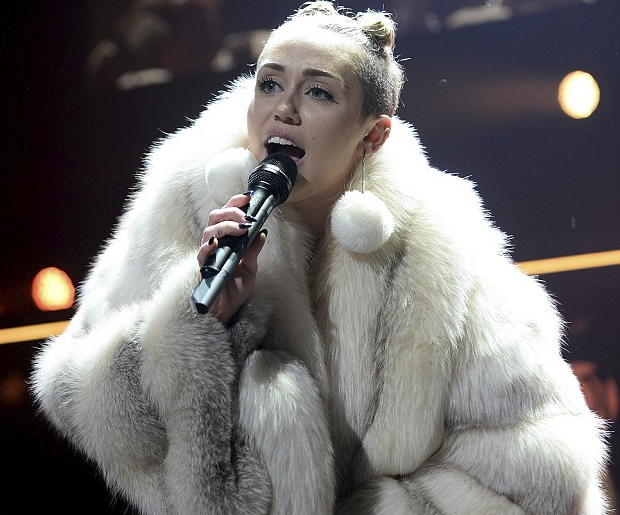 It's far from shocking to see the words "Miley Cyrus" and "controversy" used in the same sentence, but the singer and provocateur's latest performance has critics clutching their pearls for a very different reason.
Cyrus has spent much of 2013 in a sexually-charged whirlwind of hard partying, dance crazes, and partial nudity, but none of these things are to blame for the heat she's taking today. The Twitterverse is abuzz with outrage over Miley's decision to perform in what certainly appears to be a genuine fur coat during the Y100 Jingle Ball in Miami this past weekend.
RELATED: Is Beyonce Fighting Veganism With Fashion?
Celebrities in gratuitous fur is hardly a new concept, but it's particularly baffling coming from Cyrus, who has been outspoken on the subject of animal rights in the past. Animal rights organization PETA even went so far as to sponsor a pig in the star's name for her birthday last year and released a public statement praising Cyrus for her stance on Walmart's practice of confining pigs to gestation crates, adding, "The singer's compassion for animals doesn't stop there. She lavishes love on her rescued dogs and consistently encourages people always to adopt and never buy. And she's striving to rid her diet of dairy products."
Woof
. Go ahead and eat the ice cream now, Miley, you may as well! [
Sugarscape
]