Skin care
This Explains Why Our Products Are Disappearing Faster Than Ever
We caught the culprits behind our quickly-diminishing jars of moisturizer.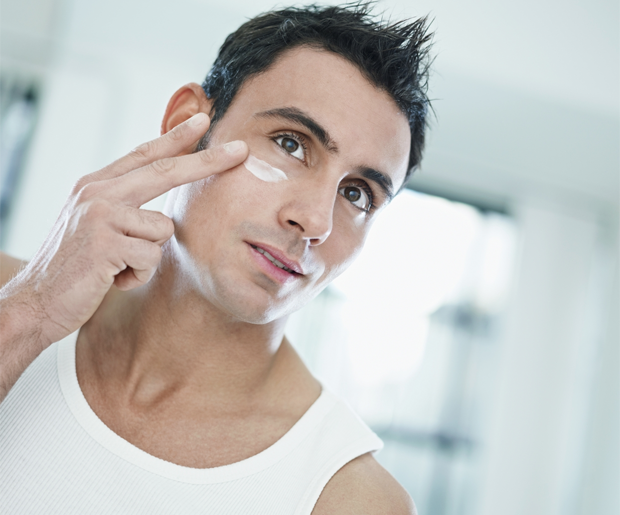 There are many things about women that men find mystifying. In our experience, the use of moisturizer is one of them. To be fair, we don't completely understand football, borderline-obsessive love of beer, or not doing laundry for weeks at a time... but when it comes to skincare, we're lucky if we can even get them to wash their faces in the shower.
We're surprised (seriously, if only you could see our expressions) to learn that a new survey from a market research company found that 58 percent of men ages 18-24 and 63 percent of those ages 25-34 report regularly using a facial moisturizing product. We know that female grooming is an ever-booming industry, but we had no idea that men's grooming was on the up and up -- little did we know, the market for men's personal care products grew nearly 20 percent, all the way up to $3 billion, in 2012 alone. That's a
huge
jump.
RELATED: More Men Are Taking The Botox Plunge
Furthermore, another survey found that those moisturizers your boyfriend is using don't belong to him. Yes, you heard us: they're yours. Quick, get thyself to a Sephora to grab your guy a moisturizer for Christmas before you find yourself running extra-low on Creme de la Mer. Doesn't he have any idea how much these things cost?! [
Huffington Post
]