Makeup
The Truth About Makeup Fakes
What you're really buying when you buy makeup from third party vendors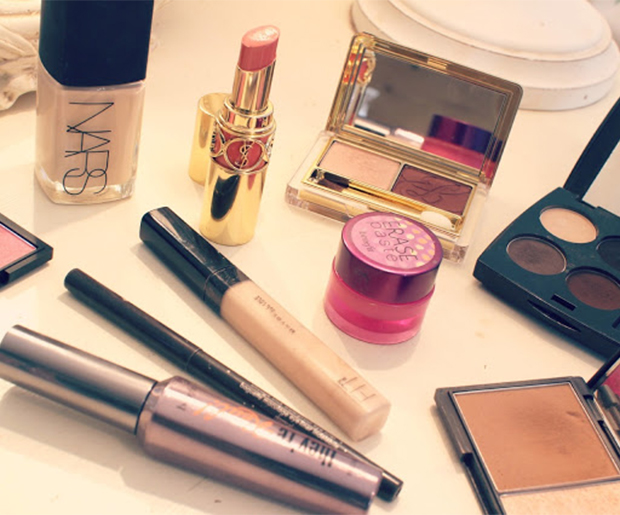 If you think you're getting a deal by buying through third-party vendors, beware: You may be buying knockoffs. And even worse, they could contain a great deal more toxic ingredients than the real stuff.
ABC News recently compared products purchased at online discount retailers to those found at authorized sellers. Once the products were examined side by side, it was clear that the knock off products had obvious defects in the packaging, and displayed clear graphic defects.
RELATED: The 15 Best Beauty Tips We've Ever Heard
But once the actual products were taken to a lab for analysis, the real differences started to come through. When a MAC foundation bought from a third party discount vendor was tested by the health group NSF International, it was found to contain 260 micrograms of lead per gram, compared to the authentic version's .27 micrograms per gram. The "discount" version had nearly a thousand times as much lead in it as the one purchased in the authorized retail store.
ABC US News
|
ABC Business News
The lesson here? Sometimes a deal really, really isn't a deal. Especially when it comes to your health. Name brand products are highly regulated by manufacturers, and knock offs are not -- meaning you never know what you're actually putting on your face. And just because it
looks
like your favorite blush or foundation in the photo online, doesn't mean the formulation is anything like it. Caveat emptor. [
ABC News
]