Diet
Love Chicken? What if it Was Served Up Blue?
Understanding the science behind why manufacturers use dyes to tempt us into eating their products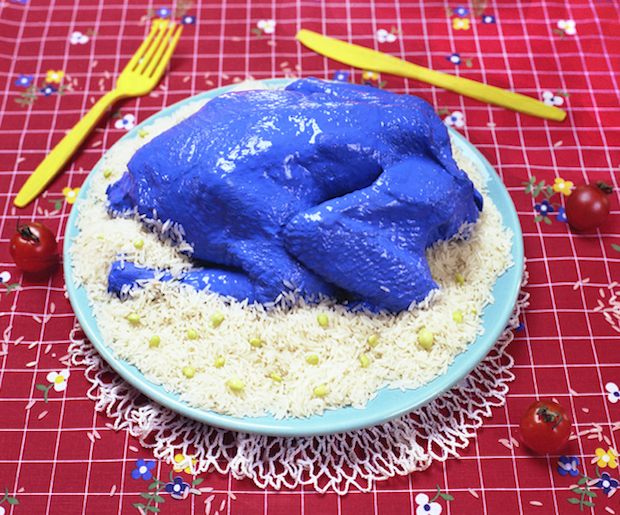 Ever stop to wonder why Froot Loops and other such rainbow-colored "foods" are made that way? Why manufacturers think that Blue Gatorade or Purple ice cream will be too tempting to resist?
Turns out that there's more behind making foodstuffs colorful than simply trying to appeal to the whimsy in kids (both big and small).
As
NPR reports
, there's a perfectly good,
scientific
reason why companies dabble in altering a product's natural coloring. As Professor Charles Spence, a British experimental psychology lecturer at Oxford University explains, "We taste food first with our eyes." In fact, various shades of red can make us think that foods are sweeter than they truly are, green implies that a product will be sour and blue can make us lose our appetite altogether.
Hmmm.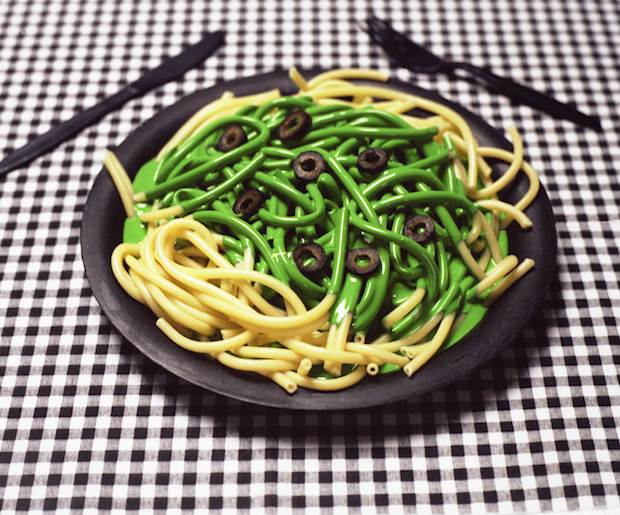 Evolution at work? Do we relate these colors in this way because of the changes fruits experience as they ripen or what meats look like as they go bad?
While Spence is working on "understanding the interactions between vision and odor and taste perception -- and in particular investigating the influence of color on odor and taste perception," food companies seem convinced that brightly colored, un-natural offerings are what the public is clamoring for.
Not so much photographer Lawrie Brown whose disgust and distaste with all the dyes added to food led her to shoot a series of still lifes featuring foods that are colored differently than what we're used to seeing. The result is remarkably unsettling.
READ: My Slim-Down, Get-Glowing Detox
According to NPR, "Brown says the project came about as she started hearing about food additives, and the more she learned the more fascinated -- and repulsed -- she grew. 'It got to the point where I didn't think I could make a good purchase at the grocery store.'"
Of course, the health industry has been concerned about artificial food dyes for decades. In the early 1970s, Russian scientists made public their concerns about the link between the now infamous "Red Dye No. 2" and cancer and the colorant was soon banned from all American foods. (It took 10 years for red M&Ms to return from the dead.)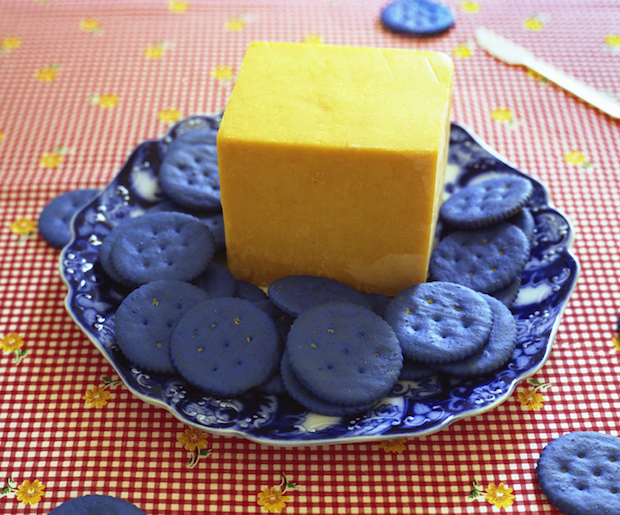 Where do you sit with this? Are you drawn to or repulsed by foods of certain colors? And, what exactly do you think a blue chicken would taste like?
READ: The Cancer-Fighting, Disease-Preventing Superfoods You've Gotta Try in 2014