Hairstyles
Kristen Wiig Sets Our Collective Heart Aflutter With Her New Haircut
For spring hair inspiration, look no further than Kristen Wiig's new chin-length chop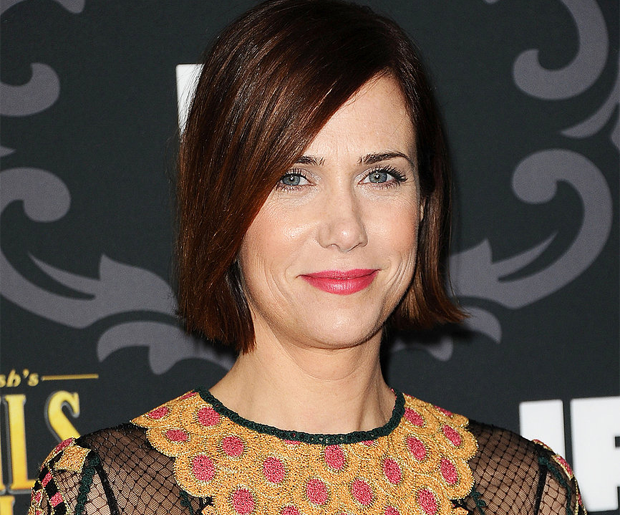 Kristen Wiig may keep an impressively low profile as far as celebrities go, but when it comes to haircuts that make front-page news, this press-shy funny girl has nowhere to hide. We can't imagine she'll have an issue with it, either -- the "Bridesmaids" actress may like to keep her private life out of the public eye, but could anyone
really
complain about their new haircut alone setting off style copycats the world over?
Kristen showed up at the premiere of her new miniseries,
The Spoils of Babylon
, with a significantly shorter look than she's been sporting as of late. We'd love to say that we spotted it first, but that would be a lie: the entire internet (yes, the whole entire thing) has been abuzz with compliments for Wiig's new crop since she debuted it on Tuesday night.
RELATED: Hot New Haircuts to Try (and a Few You Have to Be Ballsy to Attempt)
We've always thought Kristen to be the total package of hilarious, intelligent,
and
gorgeous, but this long bob (are we going to call it a lob again, guys?) seals the deal. It really showcases her striking features, and the angled side part, along with the rich chestnut color, take Wiig's bright blue eyes straight into -- dare we say it? -- Paul Newman territory. And trust us, if there were ever a compliment to end all compliments, "Paul Newman territory" would be it. Be still our hearts! [
Us
]