Hairstyles
Kate Middleton Surprises Us With A Fresh Take On Her Already-Perfect Hair
Duchess Kate sports a look we've never once seen on her in the past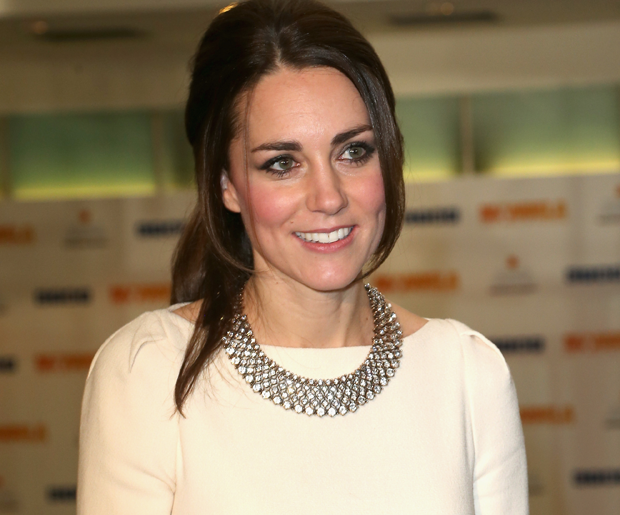 The British monarchy received not only a new Duchess, but a much-needed breath of fresh air when Prince William got hitched (is it okay to refer to royalty that way?) to Kate Middleton in 2011. The past two years have seen lovely Kate through a wedding, a pregnancy, and countless red carpet events, and we can't recall a single instance in which she's ever been seen looking less than flawless. We're almost, selfishly, a teeny bit let down -- isn't there just a
shred
of mere mortal left in her somewhere?
It turns out, there is! Not in the form of a flaw, of course, but rather the display of one very regular-girl attribute. Kate is well-known for her gorgeous dark hair: always down around her shoulders, and always perfect. But at the Royal film premiere of "Mandela" last night (may he rest in peace), Kate sported a look we've never once seen on her in the past. If any ponytail was going to make the news, it would be Kate's, that's for sure.
RELATED:
Kate Middleton Named UK's Most Influential Beauty Icon
Surprising as it was to spot the Duchess with her hair in our favorite casual style, we can't exactly claim that it's of the same breed as the ponytail we rock to the gym on Sunday mornings. It's soft, elegant, and totally inspirational ... just like, well, everything else about Kate.