Health & beauty
Jenna Lyons Dishes on Her Girls Cameo
The J. Crew creative director admitted she hasn't watched it yet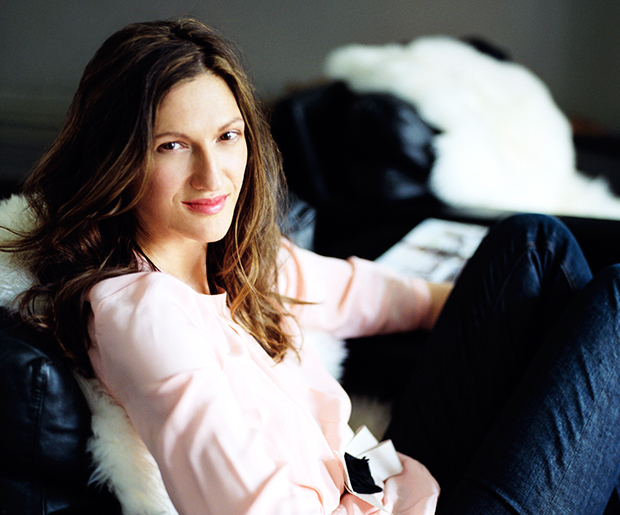 Jenna Lyons made her acting debut on
Girls
last night, playing a
GQ
editor character that she apparently inspired. The character will appear in three episodes this season. How'd the whole thing come about? Lyons met Dunham a couple of years ago at a Glamour Women of the Year Awards event, and they became texting friends. And then, well, let Lyons explain.
"So she [Dunham] texted me when I was in Barcelona and said, 'I'm working on a character and it's kind of modeled after you and we're trying to get you to play it, would you do it,'" Lyons said. "And I literally wrote back expletive yes! Without even thinking about it. After I sent that I thought, Oh gosh, maybe I should have asked what my role is? Needless to say, she sent me the script and I was so excited. To see my name on it? It was incredible, absolutely incredible."
RELATED: No Airbrush. No Photoshop. Get Flawless Skin Right Now
It's nice to know that somebody as cool as Jenna Lyons still gets excited and nervous about things.
"What's amazing about Lena is I feel like her enthusiasm and her warmth is so genuine and not at all manufactured," she continued. "Her passion for what she's doing, her passion and interest in what other people are doing and what their lives are, is genuine." [
The Cut
]
more stories