Health & beauty
Vanity Fair in Hot Water Over Suspicious Photo of Oscar Nominee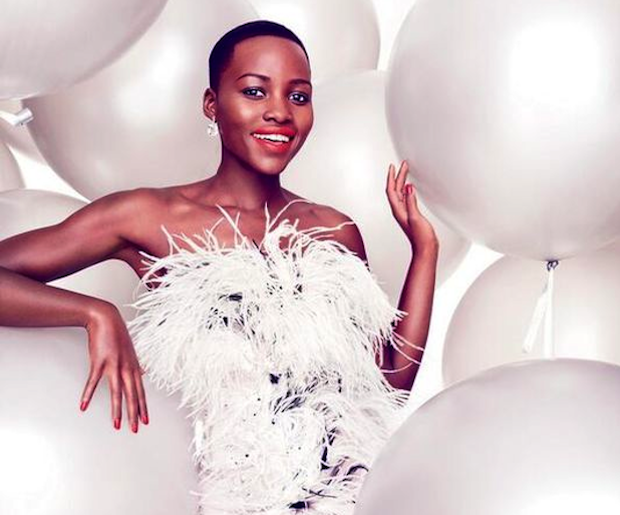 It's becoming readily apparent that many of those who're responsible for the images the viewing public will see should've resolved to forego using Photoshop in the new year.
We're only 17 days into 2014 and we've already seen two egregious retouching incidents. First there was
Diane Keaton's L'Oréal commercial
(in which the 68-year-old actress looks like she did in
Annie Hall
) and now, glossy
Vanity Fair
magazine is under fire for apparently taking that wicked stylus to a photograph of Oscar Nominee Lupita Nyong'o.
At issue is the fact that the
12 years a Slave
actress' skin color appears to look much lighter in the photograph than it does in real life.
READ: Beyoncé Hated This (Un-Retouched) Photograph
Vanity Fair
tweeted the photo on Wednesday saying, "The stunning @Lupita_Nyongo photographed for our February #Vanities section," but it wasn't long before the Twitterverse was up in arms over the fact that the Mexico-born, Kenyan actress' complexion had been doctored.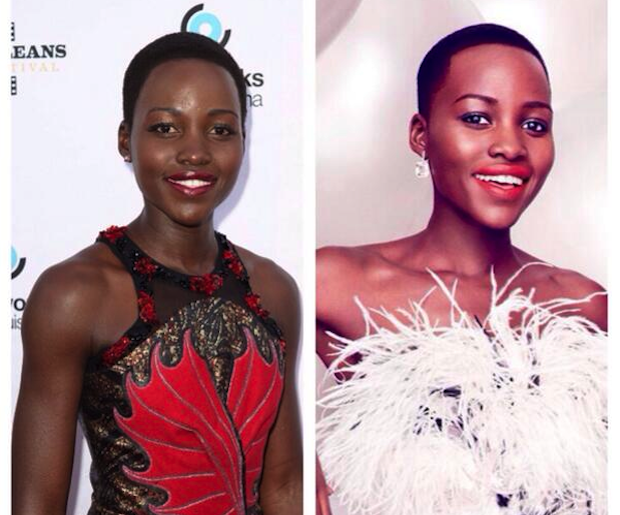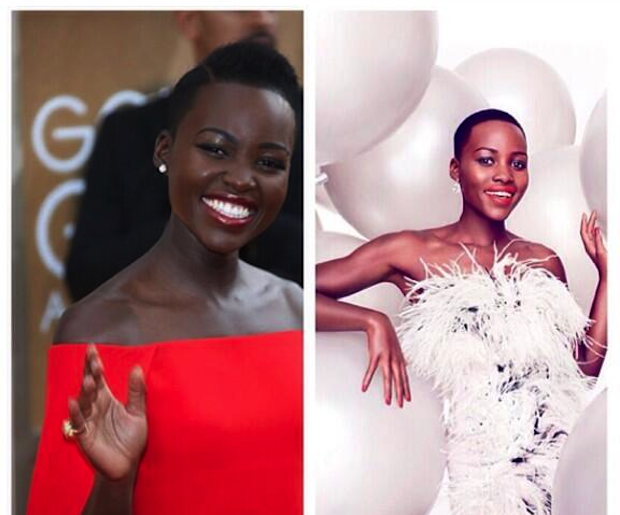 "did vanity fair seriously lighten lupita's picture? really? did this happen?" Tweeted a woman named Nocciola Nazgul.
One Lizz Brown said, "Here is what Lupita N'yongo's gorgeous skin tone looks like and here is what @vanityfair did. You be the judge," and posted the photo in question alongside another in which her skin looks considerably darker.
READ: The Evils of Photoshop Made Evident in a 37-Second, Must-Watch Clip
Naturally, some cognoscenti were quick to point out that
all
magazine shots are lit differently than red carpet photos but not everyone was buying it.
ReneeKellyGirl's Tweet summed up the majority opinion: "@VanityFair: The stunning @Lupita_Nyongo did you lighten her skin?"
What's your verdict? Did the magazine alter Luong'o's skin tone? And, if they did, is it really such a big deal? Let us know in the comments section below.
more stories