Fashion
A High Fashion Twist On Classic Flip-Flops
We don't know if we'd shell out our summer footwear allowance for a pair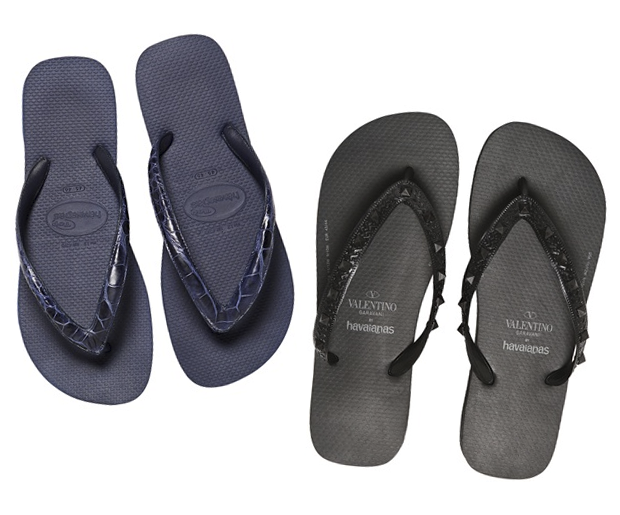 The footwear on our minds right now is of one sort, and one sort only: boots. Tall boots, ankle boots, rain boots, snow boots, wedge boots, flat boots... it doesn't matter, so long as they're boots. Suffice it to say that our interest in flip-flops this time of year is low.
So
low. But when you're a brand that deals exclusively in beach sandals, then flip-flops are a year-round affair.
Such is the case with Havaianas, the ubiquitous flip-flop makers best known for their durable, no-fuss rubber designs. They've dabbled with designer collections in the past, collaborating with labels like Missoni and Matthew Williamson to add a fashion-y twist to the standard pair, but their spring 2014 offerings in particular couldn't possibly take them any further from their roots. Havaianas began as a utility brand, providing affordable footwear for Brazil's poorest citizens. Now, they're selling $895 leather-strap sandals as designed by Valentino. Say
what
?
RELATED: The 24 Best Pedicure-Worthy Polishes Right Now
That's right: while other styles in the Valentino line run in the $200 and $400 range, you can pick up a pair of crocodile leather-thonged Havaianas for your spring wardrobe. We don't doubt that there are some people who will be all over this idea, but just one question -- if you were going to shell out almost $900 for a pair of shoes, wouldn't you pick something a little... well,
not
rubber flip-flops? [
Telegraph
]