Diet
Are These Foods in Your Kitchen Right Now? (They Should Be)
A list of the 20 items any well-appointed, nutritionally sound kitchen should have on hand at all times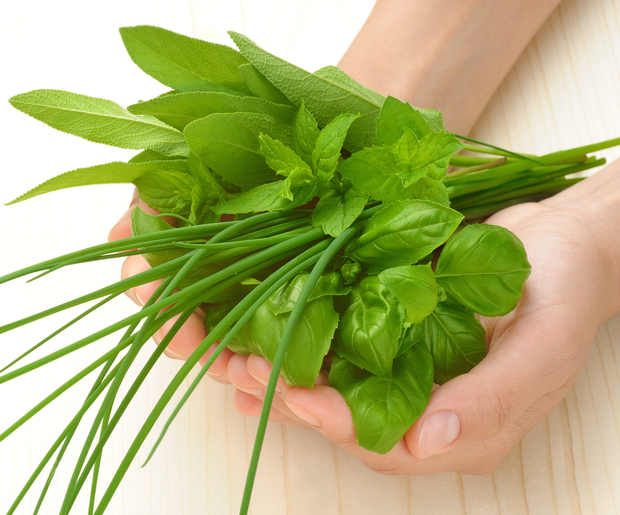 The well-indoctrinated peeps at Health magazine sat down with a bunch of registered dieticians, personal chefs and the like to pick their brains and determine the absolute essentials any self-respecting kitchen ought to have stocked 24/7.
Some of the resulting 20 items may surprise you while others may seem little more than duh-worthy. Without further ado, let's scroll through 10 0f them while keeping a blasé mental inventory of what's sitting in our own pantries, cupboards and fridges as we do...
(*Note, for the remaining 10, click
here
.)
READ: 9 White Lies You Need to Stop Telling Your Doctors
• Extra virgin olive oil: so prolific and necessary that it's earned its very own acronym, EVOO is the cornerstone of the peerlessly healthy Mediterranean diet.
• Nonfat Greek yogurt: because creamy and rich and healthy and low calorie are four descriptors you hardly ever find in the same sentence.
• Quinoa: Dietician Jenna Braddock says that "For one cup of cooked quinoa, you get 8 grams of protein and 5 grams of fiber for just 222 calories. Plus, the hearty whole grain is a good source of energizing iron and B vitamins." Oh, and it's great in salads and soups or as a side dish.
• Eggs: three words: healthy, affordable and filling.
• Tomato paste: Packs flavor and richness without calories or fat. Plus, it's cheap and chock full of cancer-fighting lycopene."
• Bananas: cheap, hearty, healthy, flavorful, and diverse. Bananas are great on their own or incorporated into smoothies, yogurt, baked goods, etc.
• Garlic: Braddock says that, "Garlic allows you to add flavor to your dishes quickly and easily without unhealthy fats or processed ingredients."
• Frozen shrimp: low in calories, high in flavor, pack a protein punch.
• Mustard: bursting with selenium and turmeric, two immune boosting and cancer-fighting components.
• Dark chocolate: Don't have to be told twice to stock this one but, Braddock rationalizes that, "Dark chocolate provides powerful disease-fighting polyphenols and has even been associated with weight loss."
READ: Move Over Kale, There's a New Top Veggie in Town