Health & beauty
Eva Longoria Is Maxim's Woman of The Year
Plus Kaley Cuoco's wedding beauty look, Rihanna's Viva Glam MAC look, and more of the top stories of the day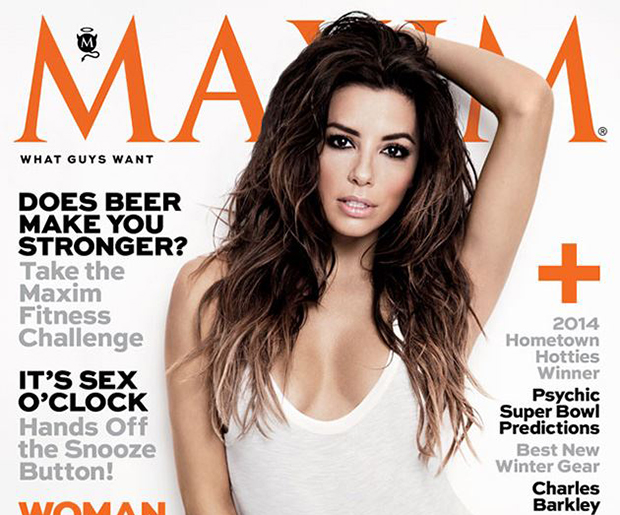 • Eva Longoria was named
Maxim
magazine's Woman of the Year, presumably for her ability to look so great wearing nothing more than a tee shirt on their cover. She is really, stupendously good at that, you know. [
Just Jared
]
• Are you a Cuoco-pop? That's a name I just came up with for obsessive fans of Kaley Cuoco. Is that a real thing? Who cares. If you are, here's a video Cuoco's wedding beauty look!
• Breaking! Side parts are the new all-important biznass! No middle parts for you! Be cool and get yourself a side part like Julia Roberts and Jessica Alba. Or don't, and just don't leave the house, okay? [
Glamour
]
• Rihanna's back in more Viva Glam ads for MAC, and this time she's got a new blonde 'do. She's topless, too! All proceeds from the Viva Glam campaign goes to a people living with HIV/AIDS, so it's a worthwhile line to try! [
Harpers Bazaar
]
RELATED: The Evils of Photoshop Made Evident
• Fashion mags could save your life.
Literally!
A demonstration on how:
See? Use the September issue as a weapon! [
Styleite
]
more stories