Health & beauty
What Does Advertising Tell Us About Being Women?
And, how does it affect our self-esteem? This 5-minute video hits home and hits it hard. Watch it and weep (?)


Will you do me a favor in return? Let me know your thoughts about what you watched? Don't hold back. More, in this case, is most definitely more.


more stories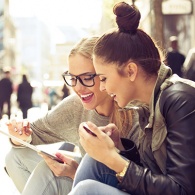 Back
to top