Body
Cupping: What Are You Willing to Endure to Rid Yourself of Pain?
The ancient Chinese ritual is gaining momentum as more and more look to unblocking their qi as an alternative way to eliminate chronic pain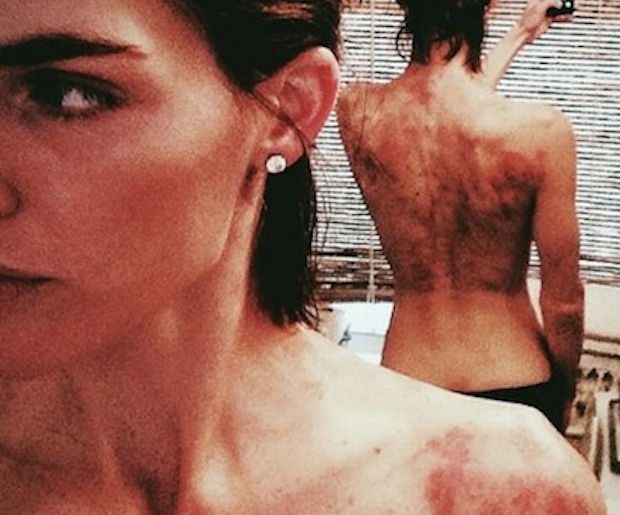 Victoria's Secret lingerie model Hilary Rhoda is used to people gasping when they see photos of her but not for the reasons they're gasping at a few she posted yesterday following a cupping session.
WATCH: Giselle Gets Some Seriously Freaky Beauty Treatments
Looking downright beat up instead of gorgeously glam, Rhoda, 27, Instagrammed the photos with the caption, "The cure to this chronic back/neck pain?! Please let it be! #cupping #acupuncture #massage," and immediately garnered a lot of attention for the state of her body.
Granted, her practitioner may have a heavy hand (or her condition may have required a more intense session) but celebs posing with telltale (less angry-looking) cupping markings are nothing new.
Jennifer Aniston has hit the red carpet with some, as have Victoria Beckham and, of course, Gwyneth Paltrow. And now, even mainstream Americans are experimenting with the practice (which dates back to 3000 B.C.) as a solution to chronic pain that doesn't involve surgical procedures or relying on potentially habit-forming medications.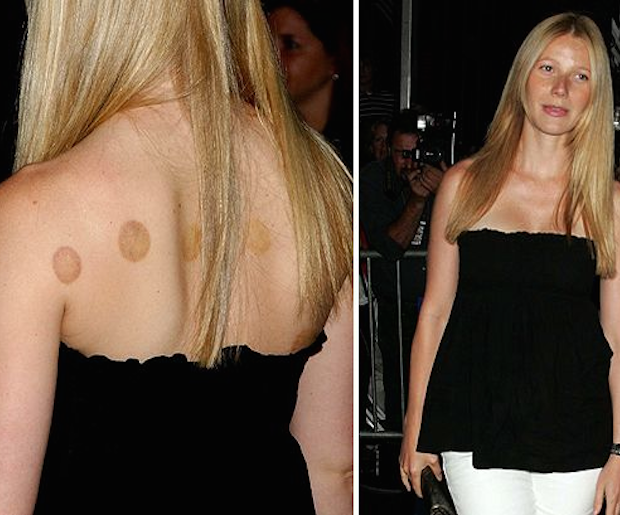 What's involved?
"Chinese medicine believes that stress or injury can create a stagnant flow of blood, and energy which they call 'qi', which in turn leads to pain. Based on the same principles as acupuncture, the philosophy goes that unblocking and stimulating the flow again - using needles, massage or in this case, cupping - will then help relieve aching muscles, stiffness, congestion and even cellulite." There are three distinct methods utilized depending on the condition to be treated; dry cupping, wet cupping and fire cupping.
No word yet on whether Rhoda has experienced the relief she sought. But, as the saying goes: no pain, no gain and we wish her a speedy recovery (from the pain -- and her bruised body).