Fashion
Crunchy Shoe News: Cool Designs from Dr. Scholl's and Musician Jack Johnson
Kick off the painful heels and embrace your inner tree hugger with fashionable (planet friendly) shoes for spring/summer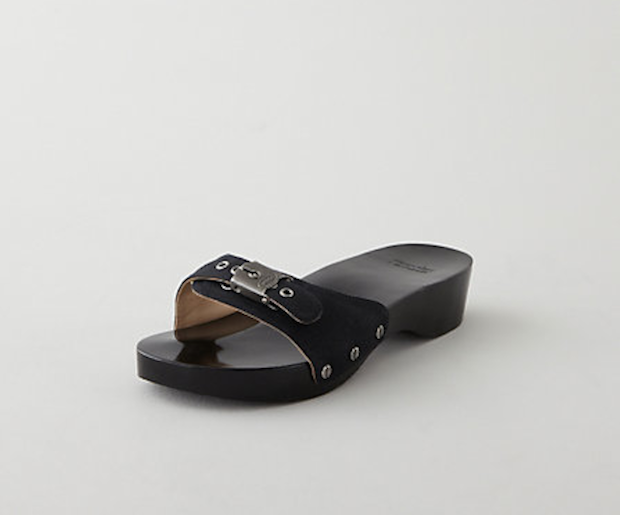 Today, the New York Times ran an article that outlines the insane lengths to which women will go to be able to cram their feet into a pair of designer shoes.
Women across this great land of ours are electing to have their feet surgically altered so they can wear $850 shoes. #whitegirlproblems much?
"My practice has exploded because of Manolo Blahnik, Christian Louboutin and Nicholas Kirkwood," Dr. Neil Blitz a NYC-based podiatrist told the paper. "There's nothing like opening a shoe closet that's been closed to somebody for years."
Sadly, this proliferation of a movement geared to cure "toebesity" (that I wrote about months ago), seems here to stay and, while I'm not here to judge, I thought it might be helpful to point out that you can be stylish and comfortable this summer without spending obscene amounts of money, undergoing surgery or trying to jam a round foot into a square shoe.
For instance, you could travel back in time to a gentler, more "I buy my cool shoes at the drugstore" time by wearing the cool-again Dr. Scholl's wooden sandals. Designed originally to help beautify your calves (I
swear
my best asset are a result of these puppies), the Dr. Scholl shoe has been around since the 1960s but has just been re-gentrified by hip fashion designer Steven Alan (Mary-Kate and Natalie Portman adore the guy).
READ: 14 Best Body-Transforming Products
Alan has taken the traditional wooden base of the shoe and lacquered it into instant hip
. He's also done two other twists on the classic design. The 4-shoe collection is affordable, comfortable, on trend and will fit your very own feet.
If wooden shoes are too Little Dutch Girl for your aesthetic, how about picking up a pair from Jack Johnson's eco-friendly flip flop line? Produced by globally conscious footwear peeps,
Feelgoodz
, Johnson's first pair of rubber flips were released yesterday in a nod to Earth Day, with the full line slated to hit mid-May.
Interested?
You'll need to act quickly
. The singer's line is limited to 2,500 pairs per design and all proceeds will be funneled into the environmental non-profit Johnson and his wife Kim started a few years back.
READ: Fringe Fest: Tassels Take Over Coachella