Fitness
Why I'll Never Do CrossFit Again
I loved CrossFit -- for two weeks. Here's why I'm never going back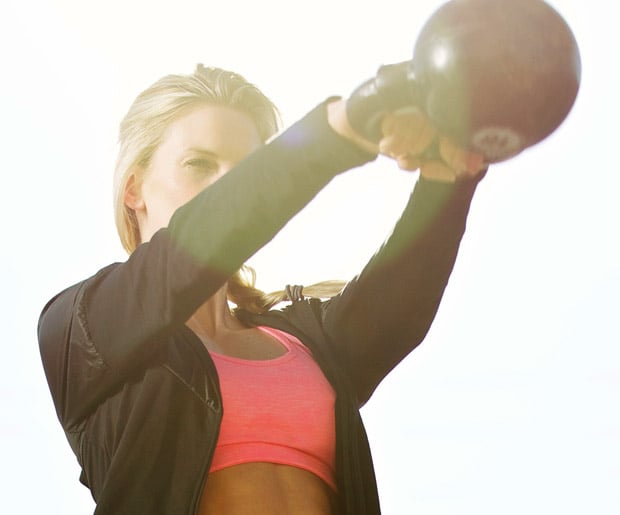 I wasn't an unlikely candidate for CrossFit. I'm a fit person -- I played volleyball growing up, in college and for a year professionally. The game caused some wear and tear on my back, so I decided to take a break. I spent a few years rehabilitating, but exercise remained a part of my life. Everyone around me was talking about CrossFit, so I decided to try it. I bought a Groupon and started going to classes.
Two weeks into my CrossFit experience, I was doing the powerlifting move and I threw out my back. I was shocked. I have a background in powerlifting from volleyball training. My history with back problems probably didn't help, but I believe there were multiple causes for my injury -- and many of them have to do with the culture of CrossFit itself.
For the uninitiated, here's the gist of CrossFit: You train in a small group -- sometimes six people, sometimes 15 people -- and compete with one another. Some days you compete for time, or number of reps, or distance -- and you do this alongside other people. You might do 10 power cleans, then a half mile, then 20 push-ups, then 10 jumps, and so on, and you do this at your own pace.
I really liked the ultracompetitive environment of CrossFit, and, like most people, I wanted to keep up. In those close quarters, you're focused on trying to do everything faster or harder, and when the guy next to you is doing 20 reps and you're only doing 11, the natural inclination is to push yourself even harder. And that might be something you're not ready for. I wasn't.
Meanwhile, the trainers encourage you to add more and more weight, to finish the exercises more and more quickly -- but they can't supervise you closely. People complete the routines at their own pace, so the trainers simply can't be everywhere at one time. And another thing: A lot of the trainers compete in CrossFit tournaments, so they're very concerned about staying in shape and beating their own records, too. I felt that some of them were more interested in getting their own workout in than they were about supervising
my
workout.
At the gym where I did CrossFit, you're required to go through a practice course where they teach you the basics. I was familiar with certain exercises that they do -- like powerlifting -- but some people in the training class had clearly never done these moves before. The next class, you're thrown into it. I felt that some people were too intimidated to say, "I don't remember how to do this move -- can you show me again?" Also, you're working out at such a fast pace, and there are so many people alongside you, that there's not always a trainer there giving tips on form and making sure you do it correctly. I can recall plenty of people having to take breaks or not being able to complete a routine because of minor or major injuries.
Once I threw out my back, I didn't go back. I had to see a doctor, get MRIs and endure about six to eight weeks of physical therapy. The therapy wasn't so bad, because it helped me learn how I
should
be working out. I learned a bunch of exercises and stretches that I still do every day.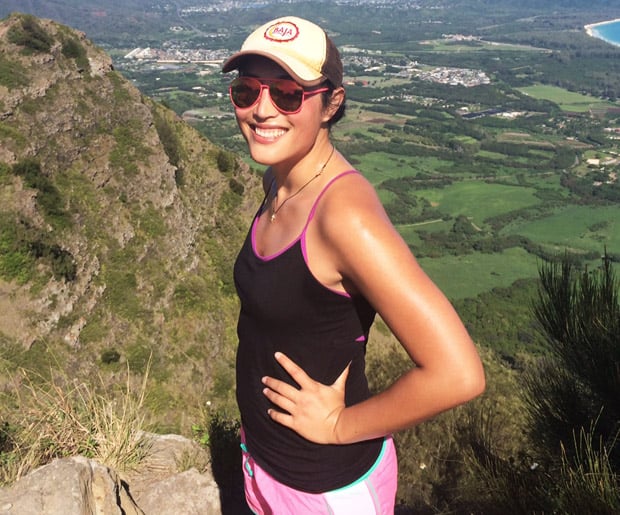 These days, I do a lot of yoga and workout videos at home. I also work out at Spectrum Athletic Club -- I'm on the road a lot for work, so whenever I'm near one, I'll hop on a machine or take one of their Pilates and yoga classes. The trainers there seem more experienced than the ones at CrossFit, and they're more engaged with the clientele; there's always a trainer walking around to make sure people have good form.
When it comes to CrossFit, I tell people they should be vary wary and really do their research before starting. I learned a lot in the past year -- about my back, health and fitness -- and I've realized just how extreme CrossFit is. Like many people, I wasn't at the fitness level where you probably need to be when you start this kind of program. I jumped into it too quickly, and I put too much trust in the trainers to know my limits and keep me from hurting myself. If you're a CrossFit athlete, it's pretty much inevitable that you will get injured. If you're not super prepared for this kind of workout -- if you're not able to look at the moves and know whether or not you should be doing them yourself -- it's dangerous.
As told to Katie McCarthy