Health & beauty
Botox, For The Holidays?
More and more people are giving the gift of plastic surgery
"It's a sign of the times," said Dr. Julian Few," who likes to refer to himself as "Few" (seriously, just "Few"). Women can choose the amount of money the want to give, and then lucky recipients can choose the service they want to put it toward, be it Botox, other injectibles, laser hair removal or peels. Really serious gift-givers can elect to spend big bucks on new products like Voluma, which is a brand new filler that supposedly lasts twice as long as others.
And surprise, surprise, women aren't the only ones who are cashing in their certificates: Dr. Few says about a third of all his holiday gift certificate users are men. [
Elle
]
more stories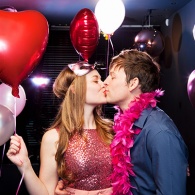 Back
to top