Diet
Cupcake "ATM" Opens in NYC
A 24-hour cupcake dispenser hits the city that never sleeps -- you do the math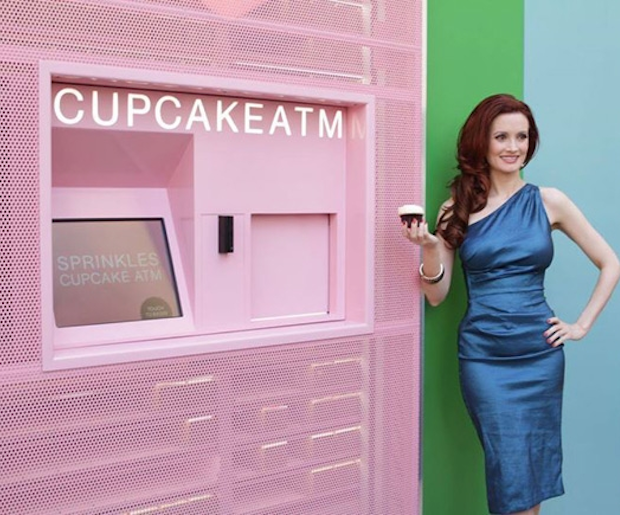 Thanks to
Sprinkles Cupcakes
bakery, denizens of New York City, like those of Los Angeles, Chicago, Atlanta and Dallas before them, can now be rest assured that a decadent sugar fix is always available.
Always
.
Manhattan's first 24-hour cupcake dispensing machine opened yesterday afternoon to much fanfare -- and drooling.
"The cupcakes are as fresh as they are in the store," owner Charles Nelson says of the machine, which doles out 20 varieties of the cult-favorite
Sprinkles
baked goods.
READ: How to Lose Weight at 7-Eleven
The machine, the idea for which was hatched when Nelson's pregnant wife got cupcake cravings during the wee hours of the night, works via touch screen just like your typical ATM or Red Box. For a mere $4.25 swipe of your credit card you'll receive your choice (red velvet, cinnamon sugar and banana dark chocolate are among the best sellers but they also have vegan options) tidily dispensed in a cute little
Sprinkles
signature brown and pink box.
And, should you feel guilty for schlepping your dog along as you satisfy your sugar jones, there just happen to be two-for-$5 mini-pup-cakes that are sure to mollify even the most ornery of canines.
God bless America.