Health & Beauty
Bella Thorne Has a Message for Her High School Bullies - and It's Everything
The actress opens up about her struggle with dyslexia -- and why she won't be trying the DIY face mask trend any time soon
Actress Bella Thorne's career is about to blow up. (A quick glance at
her IMDB page
reveals
nine
movies in post production.) She's come a long way since her Disney days -- and we're not just talking about her resume.
In many ways, Thorne has become a spokesperson for her generation. She's been very vocal about her struggles with dyslexia and bullying. (She was diagnosed as a child and was teased to the point that she had to be home-schooled.)
Most recently, she's been helping Burt's Bees spread the love with their
Love Your Nature
campaign. "Honestly, I hope I help someone feel more comfortable in their own skin and wake up feeling good about themselves," she says.
Of course beauty is also part of the self-confidence equation, and she shared some advice with us below.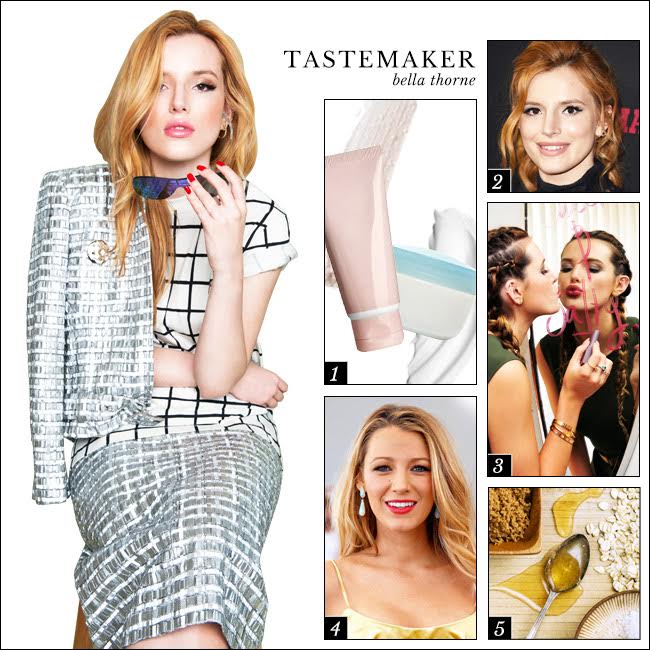 1) TB:
What is your daily beauty routine? How do you keep your skin so flawless?
Bella Thorne:
Start with a face cleanser, and I try and mix in two serums after I wash my face. I always look to check the ingredients of any product I am using on my skin and make sure they are clean and safe for use. Then I follow through with a moisturizer, SPF and then start the rest of my makeup routine.
2) TB:
What are your must-have beauty products?
BT:
Obviously, my
Burt's Bees Lipstick
, and I always need an Evian spray bottle for a light mist to keep my face hydrated.
3) TB:
What is one beauty trend you just can't get on board with?
BT:
I can't handle the homemade facemasks because I am just too lazy. I'd like to, but that's just never going to happen.
4) TB:
What's one beauty trend you love?
BT:
I always like to have very bright under-eye powder and extended it for a great highlight.
5) TB:
Who are your beauty icons and why?
BT:
Blake Lively -- because she always looks very glowy, and I love her strawberry blonde locks. We actually have the same hair colorist!
more stories