Skin care
Bar Refaeli Instagrams Her Alarming Vampire Facelift
The Israeli model posted a spooky photo of her face streaked with blood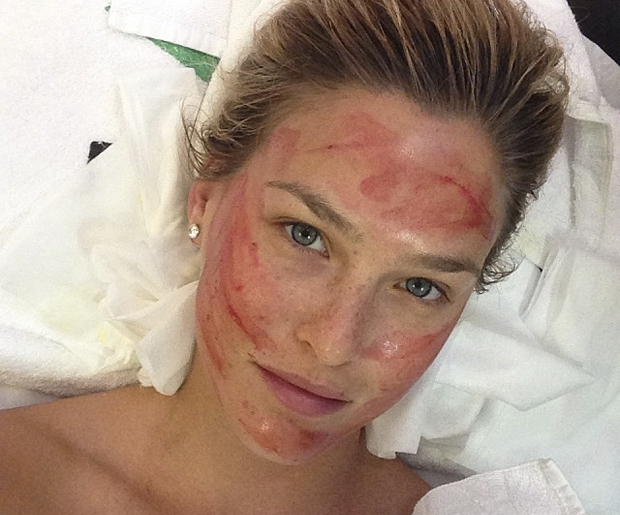 Bar Refaeli is beautiful, but we can hardly bear to look at her in this photo of the Israeli supermodel with blood smeared across her face. While the image alone was probably enough to cause shock and alarm among her Instagram followers, we beauty mavens know better -- Bar wasn't injured or attacked, she just went to get a vampire facial.
RELATED: Who's Down for a Vampire Facelift?
As with most totally insane things these days, Kim Kardashian popularized the gruesome-looking procedure when she Tweeted a similar photo earlier this year. The $1,500 procedure involves extracting the patient's own blood and separating it into platelet-rich plasma. The plasma is then combined with popular fillers like Restylane or Juviderm and injected into the patient's face. Supposedly, the process stimulates collagen production, creates "new skin," and removes fine lines and acne scars.
The results are definitely tempting, but we think we'll pass. For now. Who knows what we'll be game for in five years? [
Times of Israel
]