Makeup
Anna Sui + Minnie Mouse Makeup = Best Holiday Gift Ever?
The designer has collaborated with the Disney for a one of a kind cosmetic collection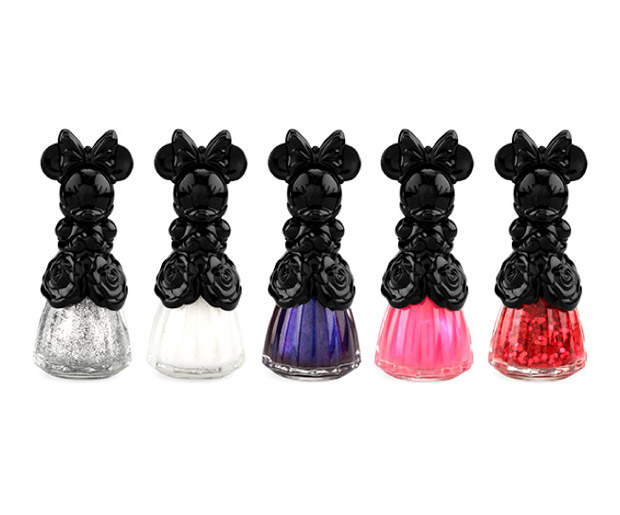 If your favorite Disney Princess also happens to be a makeup maven, Anna Sui has
just
the thing to gift her with this holiday season.
The designer sums up her new collection in words that will make any fan of the Mouse House drool. "The Anna Sui Holiday Collection features one of my favorite characters, Minnie Mouse! All the products have special Minnie Mouse designs and are not only must-haves for your own beauty look, but also the perfect gift!"
Featuring Minnie shaped lipsticks, bowed eye shadow compacts, nail polishes with Minnie engraved figurines and one time only make-up tins, the "One Night Only" collection is available exclusively at
Asso.com
.
At a loss for which to pick for your favorite Minnie minion? Perhaps Sui's favorite will fill the bill. "I especially love the Make-Up Kit. The fun, limited-edition tin box has a ribbon-shaped eye compact (the ideal combination of color and shimmer to create beautiful, defined eyes) and a bold colored lipstick shaped like Minnie Mouse, which is almost too cute to use!"
READ: Disney Says Women's Emotions Make Them Look "Ugly"