Perfume
How Alicia Keys is Just "Like Audrey Hepburn"
The face of Givenchy's latest fragrance opens up about what it means to her to be a muse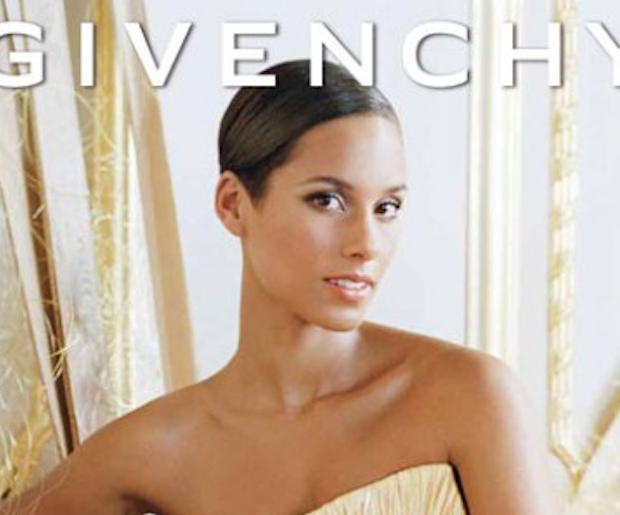 Alicia Keys is a lot of things; singer, songwriter, wife and mother among them.
Oh, and she's also sold more than 35 million records over her 10-year career.
Now, the 33 year-old New Yorker is branching out into the beauty realm and, in typical Keys fashion, is doing it in a big way. The multiple Grammy winner is the face of Givenchy's newest fragrance, Dahlia Divin, and is eager to spread the word about what being a Givenchy woman means.
In an interview with
WWD
, Keys says that, "I love what Givenchy is about. Givenchy is this timeless, chic, but very strong woman, but with an edgier, almost street feel," she says about the storied fashion house that, last year, celebrated its 60th anniversary. "I love that she's raw, but she's powerful -- and that's who I believe I am, too."
Keys may fancy herself raw and powerful but Givenchy's global president, Thierry Mamam sees her as, "aristocratic, charming, witty ... she is a classic woman, like Audrey Hepburn."
No small praise, that.
And, like Hepburn, Keys would like to see the world embrace people from all walks of life -- especially when it comes to how we perceive beauty.
READ: TotalBeauty.com Editors' Signature Fragrances
"It seems that only one type of beauty is seen as beautiful ... I would like to see different representations of what beauty is ... people beat themselves up if they're not small enough or light enough or dark enough or skinny enough."
With Keys appearing in ads for the new fragrance, which boasts notes of jasmine, mirabelle, plum and sandalwood and will hit fragrance counters in September, perhaps the brand will be casting a wider customer net and helping to attract beauties from all walks.
READ: 11 Celeb Fragrances We're Embarrassed to Like