Health & beauty
Aerie Launches Airbrush-Free Lingerie Ads
The underwear company makes a play to show real bodies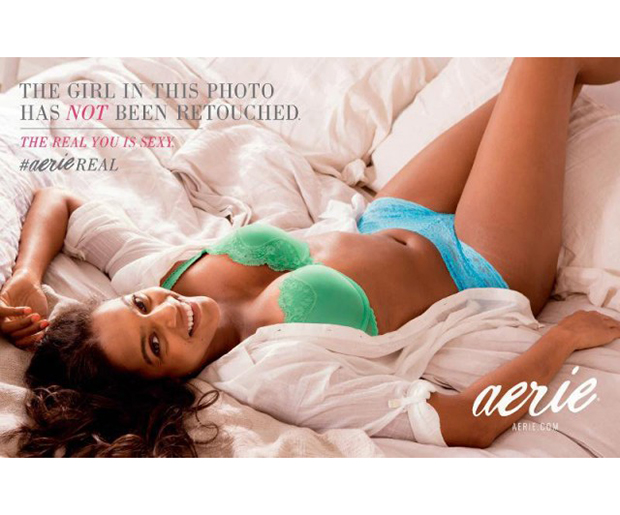 Lingerie brand Aerie has done something revolutionary: They've launched a campaign featuring real women in their underwear,
without
airbrushing. The captions say, "The girl in this photo has not been retouched. The real you is sexy." The hashtag? #Aeriereal. The aim? To commence with showing real women, in all their natural beauty, happy, healthy, and looking gorgeous as ever in some sexy lingerie.
RELATED: The Evils of Photoshop Made Evident
It's quite a smart move, and, it seems, rather prescient: The campaign was launched just as the website Jezebel put up $10,000 for unretouched photos of Lena Dunham's
Vogue
editorial. If anything, the Aerie images serve to highlight just how beautiful unretouched photos can be. And even more importantly, it normalizes what
real women look like.
And apparently, the campaign is enough to make even seasoned models a little nervous. Model Daria Strokous posted an image of one of the Aerie ads on her Instagram with the caption "#nosupermodels #noretouching We are going out of business girls."
What do you think of the campaign? [
Styleite
]
more stories