Discussion
Makeup Primer
I have oily skin, acne prone and acne scars. Can anyone reccomend a good makeup primer for me? I have never used a primer but my sister recomened I use one.

8 Replies

volta
elite
2 years, 1 month ago
Re: Makeup Primer
I love Make Up For Ever HD primers. The translucent #0 one is great, but I also like the Yellow #6 because that neutralizes hyper pigmentation from acne scars. :-)

Re: Makeup Primer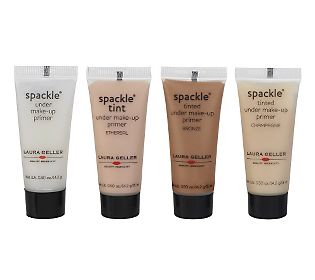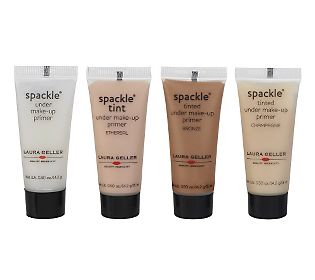 I use Laura Geller's Spackle Primers. There are 4 to choose from and all of them fill in large pores, fine lines, and wrinkles. They also have light deflecting pigments that diffuse the dark spots and scars. You can try all 4 at QVC for $28.27. I have also tried the brand Volta recommended and it is also a very good primer. I hope this helps!!

Re: Makeup Primer
The salesgirl at Sephora talked me into buying Hourglass mineral veil primer. It's paraben-free, sulfate-free, etc. it really gives my face a radiant glow and my makeup lasts all day. I have tried others that didn't seem to do anything and so far I'm very impressed. It's expensive but IMO, it's worth it and goes a long way.

Re: Makeup Primer
I haven't tried the Sephora primers but I have found decent primers at the drugstore.
Try Rimmel Fix & Perfect Foundation Primer Pro. This is creamy like a face lotion.
There's also Hard Candy Sheer Envy Primer. This has a more silky feel to it. But I've used both primers, and they've helped with my oily skin.

Re: Makeup Primer
I like the Bare Minerals face primer. The Sephora one makes my skin feel oily. For eyes, I completely recommend Urban Decay Primer Potion - Amazing!

Makeup Primer
Try our C-Gold Reparative Primer, it has 15% stabilized vitamin C, vitamin E and Apple Stem Cells. So not only does it make your foundation go on flawlessly and stay that way, C-Gold will protect and will help slow down the aging process. If you would like to try a sample, email us at samples@laroccaskincare.com.

Which primer?
I have to say Smashbox! They have a formula for every skin, it is very affordable and it works amazingly!

Re: Makeup Primer
Of course stay away from the mineral primers (they are quite oily). You may also be interested in bb cream which has a primer built in. I switch between bb cream and primer.