Elegant Touch Nails in Green Glitter Tutorial
Hello, welcome to my channel! I hope you enjoy my designs.Elegant nail arts are very much in trend this year and they look very cool and pretty.Here i show you very simple steps to do Elegant Green Nails Tutorial.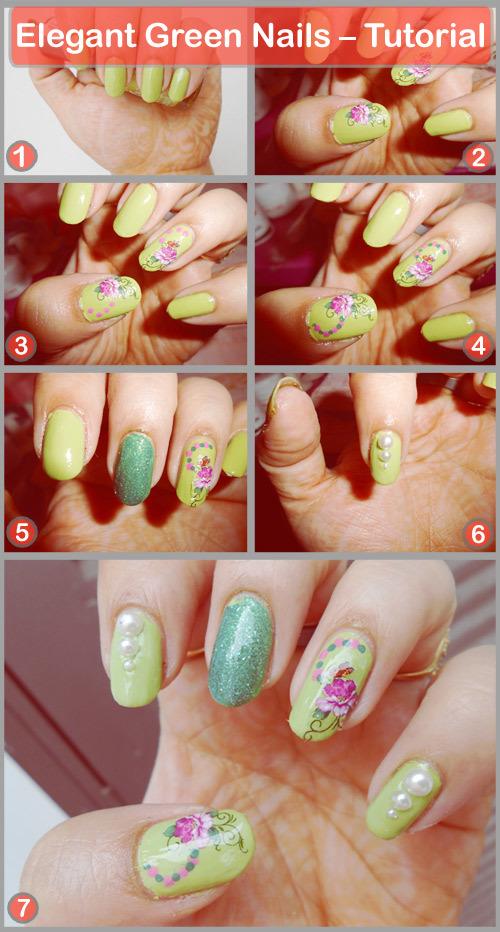 Step 1:
Remove your old nail polish with nail polish remover and apply base coat.
Step 2:
Now take green nail polish and apply on your nails.
Step 3:
Add water decals or nail stickers to your ring finger and thumb finger.
Step 4:
Now add few dark green dots and apply glitter nail polish on your middle finger as shown in Below pic.
Step 5:
Take a different sizes of White pearls and add on your nails.
Final Step :
Finally apply top coat now see your gorgeous Elegant Green Nails.
< Previous Post
Next Post >
Report blog post as inappropriate