Tutorial: Snow Leopard Nail Art
Do animal prints excite you? If yes then this exotic free hand nail art is definitely going to lighten up your day.Today I present to you a beautiful and very easy snow leopard nail art.No need of nail brush.
Step 1: Apply a base coat with matte white polish.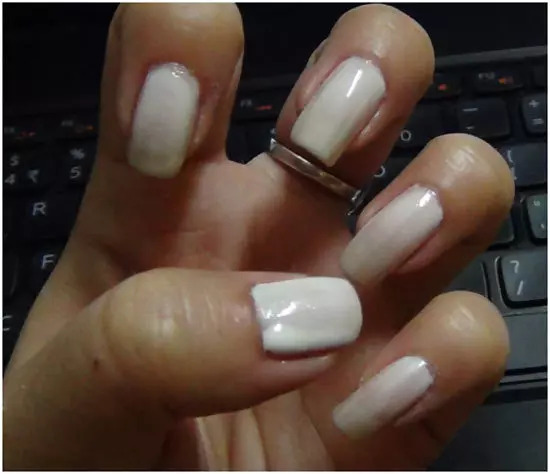 Step 2: Now take a blue paint & tooth pick aplly random shape dots like a crescent and also make similar shapes with the yellow paint.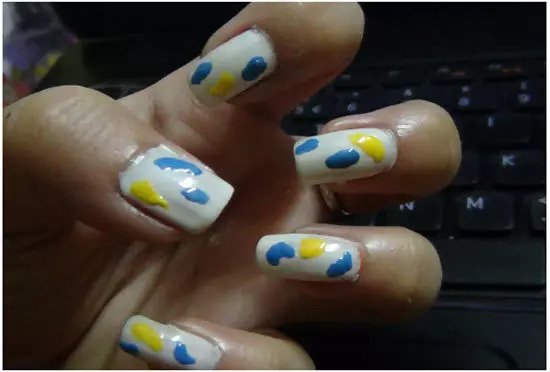 Step 3: Do similar shape painting with the Rose pink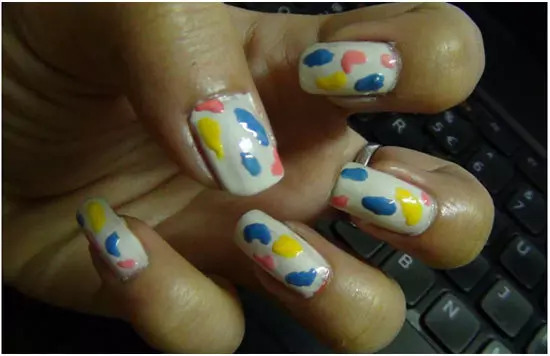 Step 4: Now take black polish and apply black colour bordering the shapes.Apply 2 coats of top coat and seal in your Snow Leopard Nail Art Design.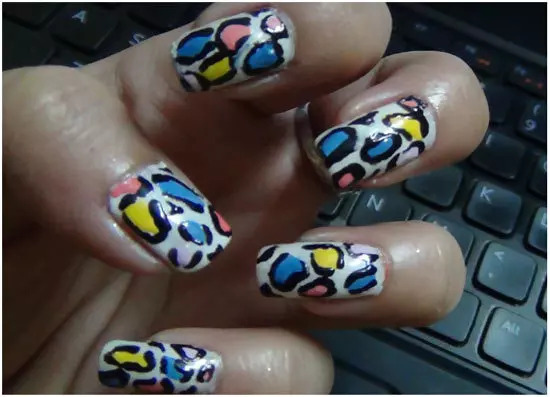 < Previous Post
Next Post >
Report blog post as inappropriate