How to Do Water Spotted Nails:4 Easy Steps
Water spots nail art technique is becoming a rage among all nail art lovers.today I am sharing a nail art design which you absolutely fun nail art wear to office.The method for this manicure is called Water Marbling.Try this water spot inspired nail art design at home.
Step 1: Paint your nails with white polish and take sponge apply neon color nail paint on it dab this sponge on your nails.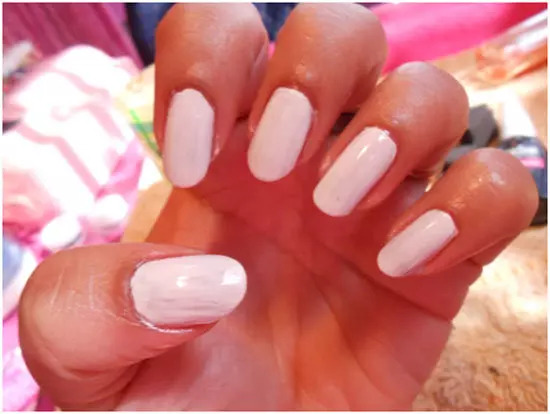 Step 2: Now take the glass of water and mix few drops of black nail paint.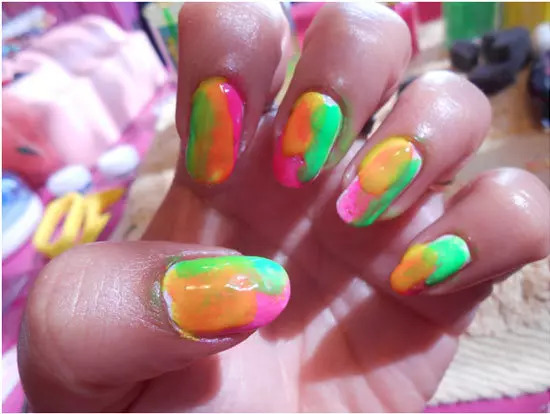 Step 3: Spray some perfume over it after dip your nail in it.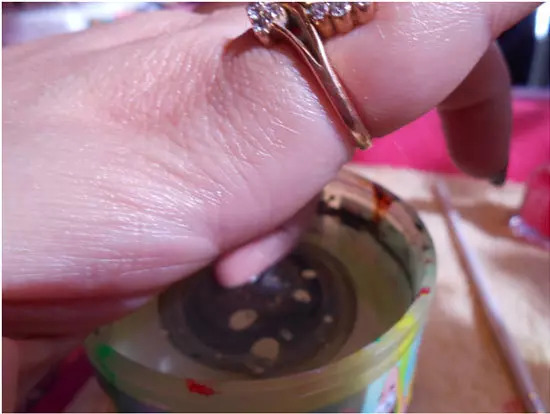 Step 4: Repeat these steps for all your fingers and clean your cuticles finally apply the top caot.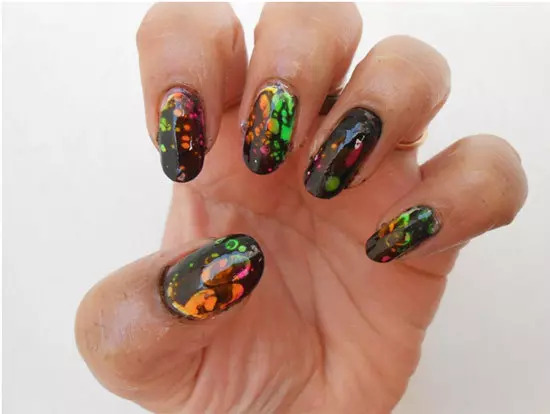 < Previous Post
Next Post >
Report blog post as inappropriate