Hairstyles 2013: Half Updo Hairstyle Tutorial
I love half-dos a lot because it's a great way of managing your hair for parties and special occasion.
Upside-Down Ponytail Half-do:
Step1:
Take your half hair and make a ponytail and secure with rubber band perfectly.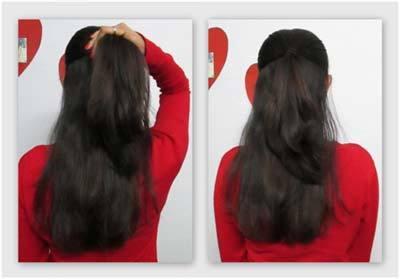 Step 2:
Now devide the ponytail into two equal parts and take out the space created.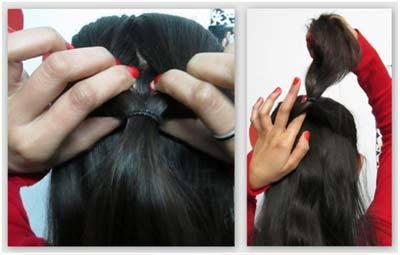 Final result:
Add a fish-tail at the bottom to slightly change your Half Up Do Hairstyle look.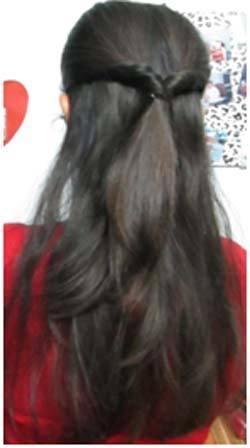 < Previous Post
Next Post >
Report blog post as inappropriate