Product Review: It's a 10 Miracle Leave-In Product
Happy Monday! Back to the
grind
, y'all...
boo
!
As part of my newly declared blog posting schedule, I'm committed to doing one beauty review//endorsement per week. This week, I couldn't resist a commentary on a personal hair recommendation from my stylist... It's a 10 Miracle Leave-In Product.
It's a fairly well known fact that blondes typically place higher in pageants...
ergo
, my hair has gone from dark brown to light brown to dirty blonde to platinum blonde to more platinum blonde... then recently back to dark brown. I'm finally at a point where I don't need any form of regular color treatment, but evidently my hair is still
severely
damaged and in dire need of routine deep conditioning. It's a 10 does ten things instantly:
1) Repairs dry, damaged hair2) Adds shine3) Detangles4) Controls frizz5) Seals and protects hair color6) Prevents split ends7) Stops hair breakage8) Creates silkiness9) Enhances natural body10) Flat iron spray and thermal protector
The crazy thing?
It actually does all ten of these things
. It's ridiculously easy to use; after shampooing and conditioning your hair, simply spray product all over hair and comb through. I typically let mine sit for an hour or so before blow drying. Upon my very first application, my hair was noticeably silkier, healthier, less frizzy, and more voluminous. After about 3 weeks of use, I've been receiving compliments left and right on my hair, and no, I haven't gotten it done recently (Hair appointment tomorrow-- going darker AND adding extensions. Bam!).
It's a 10 can be purchased at most chain retail stores or virtually anywhere online. I found my bottle (120 ml/4 fl oz) at
Target
for $17.99. It seems pricey, and I was admittedly skeptical... but it's been 100% worth it.
Top 5 Runner-Up Hair Preservation//Conditioning Recommendations:
1.
SH-RD Protein Cream, $38
:
Leave-in treatment to repair, restore, and revitalize hair, apply prior to any heat treatment for protein protection
2.
Moroccan Oil, $43.50 for 3.4oz Bottle
:
Ultra-light formula which is absorbed by the hair instantly, resulting in a natural, silky finish and brilliant shine- has the ability to restore over-processed hair damaged by environmental factors and chemical procedures - also revives, hydrates and detangles hair, wigs and hair extensions
3.
Matrix Biolage Fortifying Leave-In Treatment, $14.89 for 13.5oz Bottle
:
Gentle detangler and instant moisturizer
4.
Matrix Biolage Smoothing Gel, $13.29 for 5.1oz Tube
:
Smoothes dry, unruly hair... avoid the straightener all together
5.
Nexxus Pro-Mend Shampoo and Conditioner, $31.98 for Nexxus Hair Package
:
Conceals and repairs hair by zeroing in on split ends and binding them back together
Also, if you need immediate volume and can't afford to wait the 4-5 weeks to see improvement,
extensions
work wonders. Whether they are clip-in (easy to use, great for one-night occasions) or sown//glued (much more uncomfortable, but last for 3-4 weeks), the immediate results are the same. I had mine glued in a week before Miss Florida, and instantly my hair was transformed into a voluminous head of dimensional//gorgeous blonde hair.
Let me know if you have any deep conditioning//repair favorites. I love trying new products. Have a
fabulous
week! :)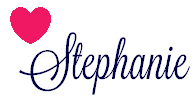 < Previous Post
Next Post >
Report blog post as inappropriate