Body Builder: Hair Vitality Complex Aids Sparse Tresses
{by} Sasha | Crows' Feet, Cupcakes, and Cellulite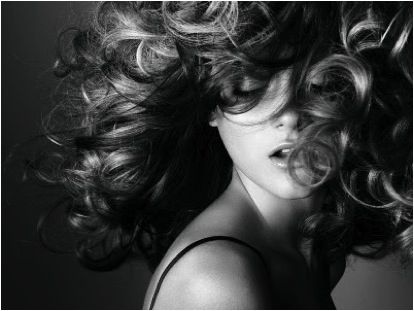 Let's be brutally honest. Thinning tresses are, well, not particularly desirable. And let's face it, we gals are pretty obsessive when it comes to our hair – from shampoos that promise to thicken our locks to mousses that provide major volume to serums that promote major shine. We want our manes to be thick and healthy. Unfortunately for some of us as we get older, we experience limp, lifeless locks that shed faster than a Persian cat's.
Now, if you follow this blog regularly, you know I'm a sucker for cutting-edge beauty goods and product-firsts that change the game in their space. My newest game-changer discovery? Hair Vitality Complex.
This hair-plumping serum, created by founder Marta Wohrle of Truthinaging.com, is the first product designed specifically for healthy hair growth and anti-thinning. So, if you're worried about constant shedding (or thinning) hair that's lost its vitality, or you simply want to be proactive against future thinning, here's a snapshot of the complex:
Product 411: Two words: copper peptides. Copper peptides exist naturally...
For the complete article and product images go to Body Builder: Hair Vitality Complex Aids Sparse Tresses -- and be sure to follow our 'lil beauty blog via Twitter, Facebook, and newsletter!
< Previous Post
Next Post >
Report blog post as inappropriate