Bronze Lockdown: Extend The Life Of Your Tan
{by} Sasha | Crows' Feet, Cupcakes, and Cellulite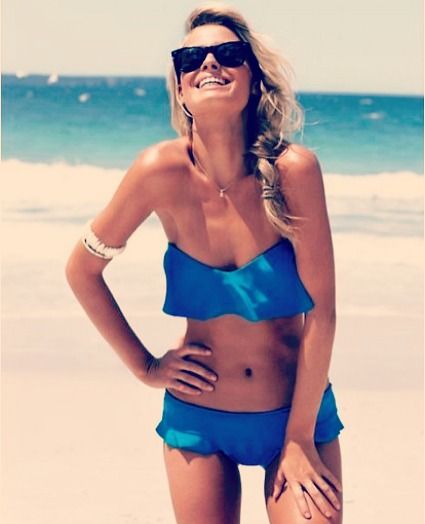 When I go on a vacation that calls for fun, sun, and umbrella-adorned drinks, I'm always elated to go from Casper-the-Ghost to semi-bronzed-beauty. But atlas, my tanned bod is usually short-lived as it always seems my newly acquired color disappears faster than I can say "tanned temptress." To boot, I hate using my yearly sun points (hey, skin preservation before sun damage and wrinkles) only to have the results pull a disappearing act in a few days. An oh-so-smart solution and recent discovery of mine? Australian Gold's Tan Extender Moisture Lock. Yep, a moisturizer that extends and even enhances my hard-earned tan! Golden! Here's the skinny, tan-loving mavens, locked n' loaded:
Product 411: This smart body and face moisturizer prolongs the life of your tan with...
For the complete article and images, go to Bronze Lockdown: Extend The Life Of Your Tan -- and don't forget to follow our 'lil beauty blog via Twitter, Facebook, and newsletter!
< Previous Post
Next Post >
Report blog post as inappropriate