Beach Bound Babe: Your Essential Survival Kit
{by} Sasha | Crows' Feet, Cupcakes, and Cellulite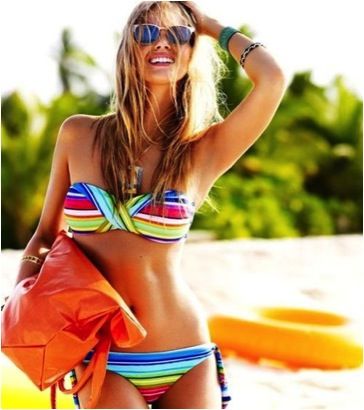 Confession time. I secretly love watching Kathie Lee & Hoda on NBC's morning segment. Perhaps it's the fact that they're typically drinking white wine in place of coffee – or it could be Kathie Lee's blatant politically incorrectness (no matter what the topic). Either way, these two morning lushes hosts are my source for pure entertainment and the occasional piece of actual news. But the best part of their shtick is the Fashion Emergencies segment where Us Weekly Fashion Editor Jill Martin showcases genius fashion & beauty products that never fail to bring the wow factor. One of my latest product crushes? GO-GIRL Fashion Fixes' A Day at the Beach Kit. This cleverly packaged tin contains all the main beach essentials. Here's a snapshot, beach enthusiasts: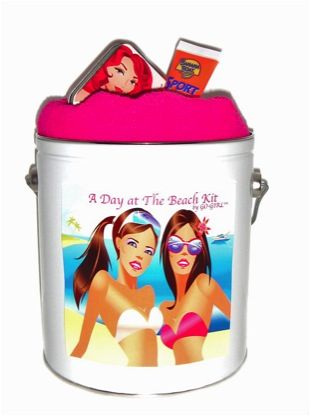 VaVa Voom Reusable Nipple Concealers (no "headlights" on the beach, please!)
Banana Boat SPF 30
Chapstick SPF 4
Hot pink beach blanket
Adorable reusable tin (I plan on using mine to make an award-winning sand castle)
SPF? Check. The perfect-sized beach blanket? Check. Bikini fashion disaster prevention? Double check. Bring on the surfboarding and sand castle building, STAT! (Okay, scratch the first part since I've never surfed…but I'm confident I can build a mean castle)…
For more articles like this one go to www.crowsfeetcupcakesandcellulite -- and be sure to follow our 'lil beauty blog on Twitter, Facebook, or newsletter!
< Previous Post
Next Post >
Report blog post as inappropriate