Green Glam! Master Metallic Moss Eye Makeup…
{by} Sasha | Crows' Feet, Cupcakes, and Cellulite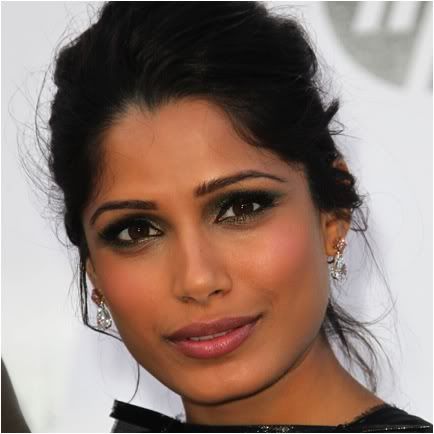 Looking to make an impact, makeup mavens? Then find your makeup mojo and try metallic green eye makeup. Stunning shades of moss and sage with a hint golden shimmer provide the perfect, eye-catching balance of glam and earthiness no matter what eye color you have. Olive-toned metallic shades just might become your go-to look when you want to shine like a diamond (or, in this case, an emerald) at your next social…
Quick how-to: Apply a green shadow of choice to main part of lid. Next, apply a slightly darker green shadow to the outer corners of eyes. Then dust over the entire lid with a golden shadow of choice. And for eyeliner, to achieve a really intense green glam look, use a dark olive metallic color. For a subtler look, use a smoky black color. Either way, you can't go wrong! On lips, go with a neutral pink or peach tone as your eyes will be the main star.
Need some product inspiration? Here are some gorgeous goodies to help you pull off your very own green glam look:
For complete article and makeup product images, please go to Green Glam! Master Metallic Moss Eye Makeup -- and don't forget to follow us on Twitter, Facebook, newsletter, or RSS!
< Previous Post
Next Post >
Report blog post as inappropriate