Fashion Friday - New Year's Eve Dresses


Christmas is almost here and before you know it, we'll be getting ready for the new year. If you are going to a party do you have a dress picked out? I know the trends right now are more glittery and shiny, but I still like my classic black. However, I am open to other colors as well. Here are a few dresses I think would make good New Year's Eve party dresses. I would accessorize these dresses with some great jewelry, a small evening jacket, some stylish shoes as well as a cute clutch purse and maybe some fancy gloves. Of course, I'd make sure I had my Tarte and Bare Escentuals make ups to pull the outfits together. What style do you like for ringing in the new year? Here are my top dress choices in no particular order. What are yours?


#1 Icicle Dance Dress from ModCloth




#2 Oscar Shirt and Academy Award Skirt from Shabby Apple (shown in the picture at the top of this post)







#3 Rodna Halter Dress by Anthropologie This dress is actually Navy and also comes in Dark Orange.







#4 Midnight Gleam Shift by Anthroplogie





#5 When the Night Comes Dress by ModCloth





Pictures from ModCloth, Shabby Apple, and Anthropologie


Today I'm linking up with Blonde Episodes for Fashion Friday. Click the button below for details on adding your blog to the hop. Happy Fashion Friday!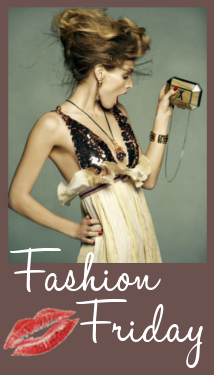 < Previous Post
Next Post >
Report blog post as inappropriate