A Green Bride's Best Friend: Bambola Beauty for eco-friendly wedding

The 5 Best Beauty Apps
See which ones I'm downloading now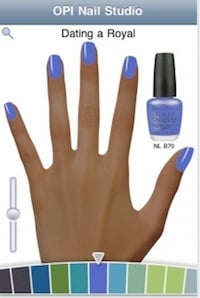 This is a TotalBeauty.com make up article
Here are some life-changing apps that'll keep you in the beauty know.
Green brides and weddings that are being planned similiar to Chelsea Clinton with Earth
friendly dress, decorations, cake and why not beauty? Brides consider the Bambola Beauty line of skincare to get you wedding photo ready!
I have a few items here to share with you that are hand batched, not mass produced to quality comes in every bottle plus value!
Next, the line is cruelty free and never tests on animals!
I have been using the Invigorating cleanser which is full of Anise extract which revs up the blood flow of the facial skin giving a great healthy glow!
I follow with the Vital toner because it's full of grape skins and carrot root meaning natural anti-oxidant protection for my skin.
I love, love, love the Glycolic Sugar Cane exfoliator because it is powerful and gentle at the same time. If you need to get the surface of your skin retextured and smooth, this product is a must for your pre-wedding beauty routine!
I am using the Hydration booster a couple of times a day!
I apply in the morning before work but while I'm on the set and drinking coffee and working, my skin begins to show my fatigue and dehydration....so...I put on another wee layer of Bambola Beauty hydration booster and I look refreshed!
Finally, the intensive eyecreme is amazing at plumping fine lines around the eyes and it's gentle too! I recommend these products because they work for me, so why not try them and experience how they work for you! http://www.bambolabeauty.com/
Remember: you are beautiful! Thank you for visiting the blog and check back for promotions and beauty giveaways!
Report blog post as inappropriate