Posted by Total Beauty 01/07/13 at 12:06PM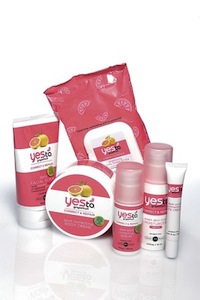 When it comes to all natural, do-gooder ingredients, Yes To has a line for all the classics: Blueberry, cucumber, tomato, and, of course, carrots. So it's no surprise the brand is now adding a line based off everyone's favorite citrus scent: grapefruit.

The new collection features seven products for the face and body ranging from brightening facial towelettes to a dark spot correcting serum. Naturally the grapefruit extract does more than just smell yummy (though let's be honest, that is a huge plus!), it also evens out the complexion, brightens skin, and helps protect against free radicals.

The line will be available in all major drugstores and online beginning this March.

The truth: they had us at the word "grapefruit." But what about you? Are you excited for the new collection?