Posted by Total Beauty 06/12/12 at 04:51PM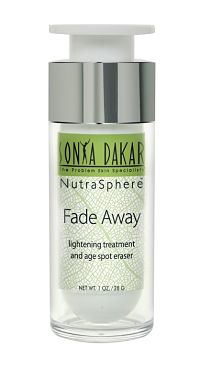 Want to know who's behind Gwyneth Paltrow's ageless appearance? Celebrity esthetician Sonya Dakar. The skin care guru has long been the Oscar-winner's secret weapon, so when Dakar announced she was releasing a new product, I couldn't wait to get my hands on it.
Fade Away
, $195, hit stores June 1 but I was lucky enough to test the lightening treatment weeks before its release -- and can happily report that I am completely obsessed with it!
Like most of her products, this new addition to her NutraSphere collection is a natural, vegan formula. The gentle serum -- with ingredients like licorice root, lactic acid, and daisy extracts -- faded my sun spots and noticeably brightened my complexion. But that's not the best part. Unlike most bleaching treatments -- which should only be applied at night -- this serum can be worn in sunlight with no fear of blotchiness. I've been wearing it every day for a month and my skin tone has never appeared more even.