Posted by Total Beauty 02/08/12 at 10:08AM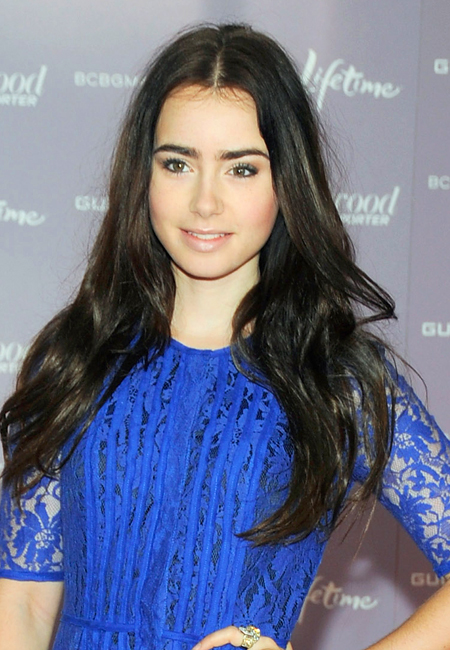 This week, "Mirror, Mirror" actress Lily Collins made "news" when she revealed that she'd once tried to pluck her signature bushy eyebrows into oblivion. "It used to bother me -- having bigger, fuller brows," the 22-year-old British actress reveals in this month's "Seventeen" magazine cover story. "I even plucked them once so I'd fit in, but I hated them and couldn't wait for them to grow back."
Smart move. Big brows are back in a way that we haven't seen since Brooke Shields didn't let anything come between her and her Calvins. But, what are those of us with anemic, barely-there brows supposed to do?
Sure, you can pencil in your thin brows -- but that can get tricky (and leave you looking like an Angry Bird). A better bet might be to try one of the (many) brow-enhancing serums hitting the market. One,
RapidBrow Eyebrow Enhancing Serum
, $58.72, which eschews hair growth-encouraging drugs in favor of a combo of fruit extracts, vitamins, and proteins, promises "up to a 108 percent improvement of the appearance of the eyebrows in less than two months." One thing is for sure: You definitely want to step away from the tweezers -- at least until skinny brows are back en vogue.