Posted by Total Beauty 10/09/12 at 11:30AM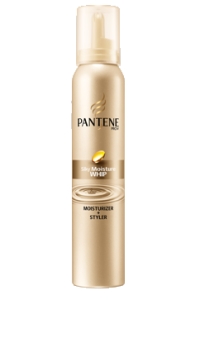 If your hair is fried from daily blow drying, flat ironing, or curling, you're probably on the look out for a quick fix. Enter Pantene's Daily Moisture Renewal Line. While it's not instant, it is easy (and affordable to boot).
The line claims to erase the damage of 100 blow-dries, which is pretty impressive in our book. Plus, it has that classic Pantene scent and you can pick it up at the drugstore for about $5 a product. The line includes shampoo and conditioner, detangler, a hair mask, and a moisturizing mousse that also protects against heat damage (so you don't undo all the benefits of the products when you inevitably reach for the blow drier again).