Posted by Total Beauty 06/21/12 at 10:22AM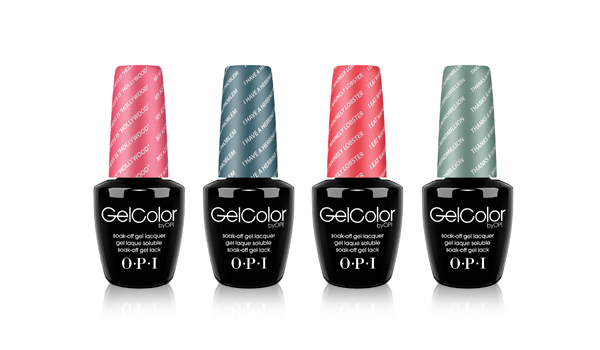 Fans of shiny, long-lasting manicures should get excited, because GelColor by OPI has released 12 new shades, bringing their total shade count to 42! With so many beautiful shades to choose from, everyone will be able to find a shade they love. These new shades include both bright and dark shades in bold, edgy colors, as well as warmer tones in more neutral hues like pastel pink, grayish blue, and mint green.
Not familiar with GelColor by OPI? Unlike a gel polish hybrid, OPI's glossy, chip-free formula is 100 percent gel. GelColor is applied similar to traditional lacquer and then flash LED cured in a total of 30 seconds per coat. Application from start to finish takes approximately 45 minutes, with removal time averaging just 15 minutes. To try on all 42 shades and find your favorite, visit opi.com, then head to your local salon to check out the manicure for real.