Posted by Total Beauty 06/21/18 at 09:25AM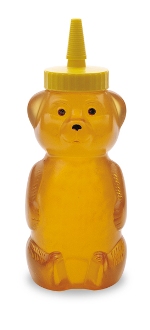 Creating a radiant complexion just got a whole lot easier -- and cheaper.
According to a recent double-blinded clinical study, honey not only effectively moisturizes your skin but also keeps it from drying out for up to 4 hours.
I'd been looking for a cure to my parched lips problem so I decided to do a little at-home test of my own with this all-natural hydrator. Before going to bed I applied a layer of Vaseline to my lips and topped it with a bit of honey. The next morning my lips were
still
as moist as they had been the night before. Even better: Within a week I completely stopped having that flaky, dry feeling during the day at all.
That simple lip treatment isn't the only DIY treatment including honey; there are tons. Check out the
National Honey Board's
easy cucumber honey eye nourisher recipe (below) -- and say so long to pricey nighttime eye creams.
Cucumber Honey Eye Nourisher
(makes 4 treatments)
1/2 tsp. chamomile tea
2 tsp. cucumber, peeled with seeds removed
1 tbsp. aloe vera gel
1/2 tsp. honey
Steep chamomile tea in boiling water. Set aside to cool. In food processor or blender combine cucumber, aloe vera, and honey. Blend on low setting. Add chamomile tea. Blend until smooth. Apply gently under eyes using finger. Store in glass dish covered with plastic wrap in refrigerator for up to one week. Best applied chilled.