Posted by Total Beauty 03/20/13 at 10:00AM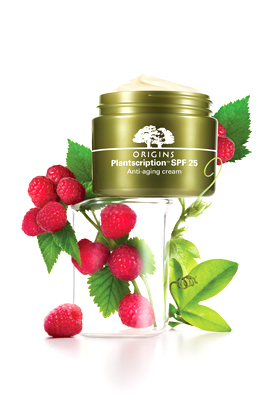 We're on a never-ending quest to end wrinkles, and we've tried more creams, serums, and lotions than we'd care to admit. But finally, it seems like the good people at Origins have got our back.

The new addition to the Plantscription line -- Plantscription SPF 25 Anti-Aging Cream -- helps improve skin firmness, moisturize, and protect against UV damage (which we all know is what's causing those wrinkles to begin with). Their testing found that 83 percent of people who tried the cream saw an improvement in their lines and wrinkles in just 4 weeks.

If you're itching to get your hands on this wonder-product, check this out: For a limited time you can get a 1-week supply of Plantscription SPF 25 Anti-Aging Cream for free with any purchase on the Origins website. Just use the code CLEAN at checkout.