Posted by Total Beauty 01/26/12 at 05:37PM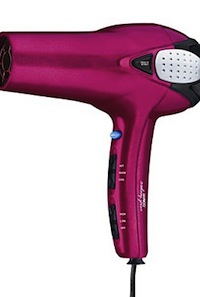 I'm the first to admit I'm an exercise junkie. I do Pilates three times a week. I take yoga and spin classes almost daily. I love to sweat. But there's something about bootcamp classes that make me afraid. Very afraid. Sure, I know they'll whip my tush into shape almost immediately. But all that yelling, and running, and whistle-blowing, and punishment push-ups? Put me back on my yoga mat.
So when I was invited to "Healthy Hair Bootcamp" at the Rossano Ferretti Salon in Beverly Hills, Calif., flashbacks to a big-bicepped trainer barking at me almost kept me from going. Almost.
The minute I walked into this "bootcamp" I knew it would be different. My stylist, Christian Serafini, gave me a not-so-intimidating prescription for how to whip my hair back into shape -- all of which would happen with my butt firmly planted in his cozy chair.
First up? The Shu Uemura Ceremony, a deep conditioning treatment that uses essential oils to repair and nourish hair. Next, Serafini gave me the best scalp massage of my life, "to invigorate hair follicles, making hair healthier and shinier," he told me. Finally, he recommended I incorporate two hair-healthy foods into my diet: salmon (the omega-3 fatty acids will help my dry scalp) and nuts (the zinc in walnuts, cashews, pecans, and almonds helps prevent hair shedding).
If only all bootcamps were like this.