Posted by Total Beauty 08/27/12 at 05:09PM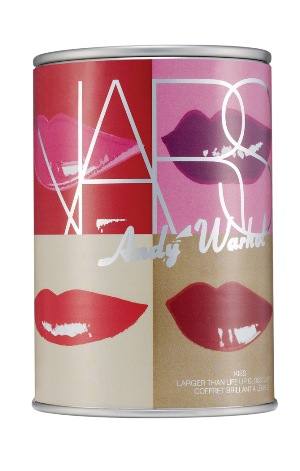 Who says makeup isn't art?
At Sephora this October you can snag an exclusive piece of the Andy Warhol-inspired collection from NARS. The Pop Art line includes bold photographs and printed packaging like the Flower Eyeshadow Palatte, a beautiful kit covered with Warhol's signature pop floral design, and the Kiss Mini Larger Than Life Lip Gloss Coffret, a chic lip-themed can with five limited-edition shades. Our favorite products: the playful nail polishes in soup-can styled containers.
But the ode to the iconic artist doesn't end there; the second wave of the collection, The Factory, hits stores in November and will feature Warhol's famous muses (such as Edie Sedgwick and Debbie Harry) on the packaging. We're already obsessed with the Edie Set, $75, which comes with a super sleek film canister compact.