Posted by Total Beauty 12/21/12 at 01:27PM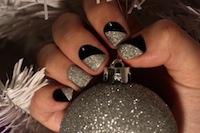 Mad about manis? You're not alone. In fact, now there's a whole not-so-secret society dedicated to all things nails.

Nail Art Society caters to those of us who are nail crazed by delivering a monthly nail survival kit complete with full sized nail polish, nail art accessories, and professional tools (think Birchbox for your nails). There are even step by step guidelines on how to create your favorite nail art looks.

Membership is $19.95 a month and also comes with video tutorials, trend reports, and the newest tips from celeb nail artists on the website, nailartsociety.com.

Show of perfectly-polished hands: Who's going to join?