Posted by Total Beauty 10/16/12 at 05:18PM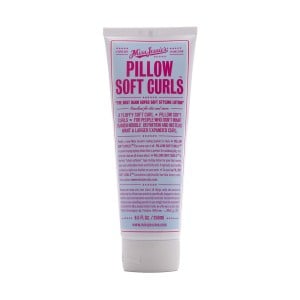 For most curly hair gals, the only thing worse than frizz is crunchy, overly-gelled ringlets. Yet, most of us end up settling for a look that's somewhere in between: Loose coils with a bit of crunch at the ends.
Well, not anymore. Miss Jessie's has launched a new lotion,
Pillow Soft Curls
, $22, that gives the hold of a gel without the hardening effect. Not only does it moisturize my hair all day (no straw-like strands at 4 p.m.) but my ringlets are fluffy but not poufy. I even developed a slight self-petting habit because I loved touching the ultra soft texture.
Plus, for those of you who aren't fans of fruity or floral fragrances, this gel has a clean laundry scent (think Downy dryer sheets). The fresh scent is so soothing I've started dabbing a bit on my ends before heading to bed.