Posted by Total Beauty 01/24/13 at 09:48AM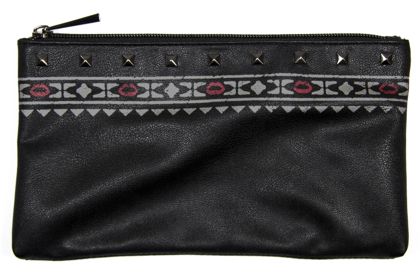 At the beginning of 2013, we encouraged you to give your makeup bag an overhaul. So if you followed our advice, right now you should have a tightly edited, wearable collection of on-trend makeup. Right?

Well . . . maybe not. If you still need some help -- which is totally understandable in the ever-confusing land of color cosmetics -- Make Up For Ever is offering an amazing service to clear out the clutter. They're calling it the Makeup Bag Remix Tour, and it's coming to cities across the country from February 1st through mid-April. All you have to do is bring in your makeup bag and their artists will show you how to use what you have. The best part is you don't have to own a single Make Up For Ever product to participate. (Of course, if they identify a gaping hole in your makeup lineup, their amazing products will be available for purchase.)

If the problem is more the bag than what's in it, they'll have makeup bags, too. And they're not just any makeup bags: They're cool, studded, Christina Ricci-designed, exclusive makeup bags. They're $30 and will also be available on Sephora.com. No more excuses!