Posted by Total Beauty 08/28/12 at 04:57PM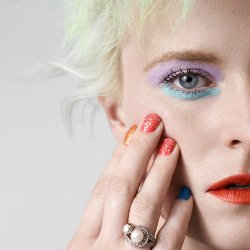 For those of us who aren't ready to give up summer's brights, consider Louise Gray's new collection for Topshop your last hurrah. The Scottish Designer's makeup line is made up of shimmery nail polishes, vibrant lip colors, and creamy pastel eyeshadows and liners. Plus, as if the bold products weren't perky enough, the whimsical packaging (think pink and gold lipstick cases and mint green tins) keeps with the mood-boosting vibe.
While the glitzy nail polishes aren't available in the US
yet
, you can still pick up the rest of the collection online now at
topshop.com.