Posted by Total Beauty 06/11/12 at 03:36PM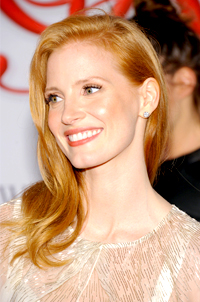 From Broadway to the big screen, Jessica Chastain has quickly jumped to the top of the A-list, thanks to her incredible acting chops and stunning natural beauty. Now the Oscar-nominee has completed another celebrity rite of passage: fragrance spokesmodel. Later this summer, she will become the face of Yves Saint Laurent's new scent, Manifesto.
Debuting in France on Aug. 27 and other parts of Europe in September, the fragrance is slated to launch here in the States sometime in early 2013. So keep your eyes peeled for the ad campaign, which we're sure will be nothing short of drop dead gorgeous -- you know, the usual for Jessica.